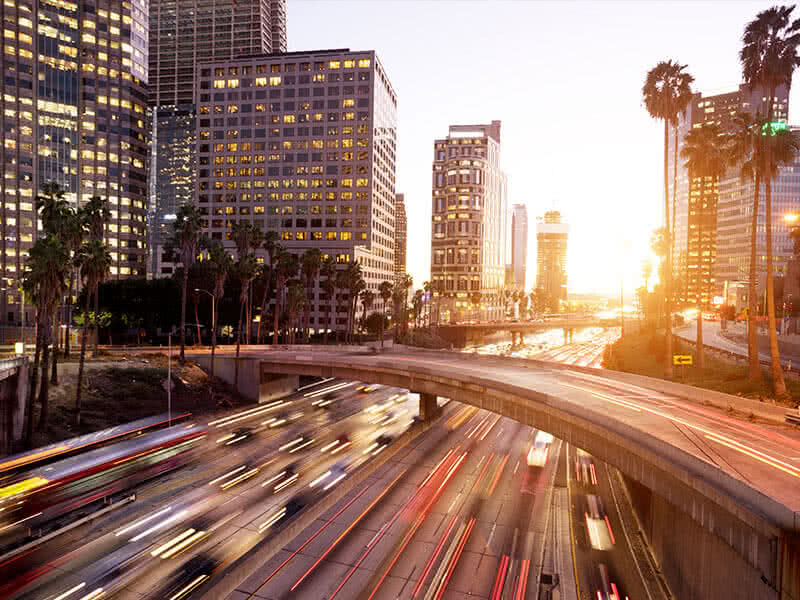 Inteligentne miasto to szerokie pojęcie zależne od wielu interpretacji, ale nasi paneliści posłużyli się następującą definicją Wikipedii podczas analizy tej wschodzącej branży:
"Inteligentne miasto to wizja rozwoju urbanistycznego, według której liczne rozwiązania w zakresie technologii informacyjnych i komunikacyjnych (ICT) oraz internetu rzeczy (IoT) w sposób bezpieczny wykorzystuje się do zarządzania aktywami miasta, w tym systemami informatycznymi lokalnych instytucji, szkołami, bibliotekami, systemami transportu, szpitalami, elektrowniami, sieciami wodociągowymi, gospodarowaniem odpadami, egzekwowaniem prawa i innymi usługami dla społeczności lokalnych."
Szeroki zakres elementów, które tworzą inteligentne miasto, mógłby skutkować wystąpieniem znacznych zakłóceń w przypadku nieplanowanych przestojów w jednym z obszarów, obejmując kolejne jak w efekcie domina. Co prawda wizja inteligentnego miasta nie została jeszcze do końca wdrożona, co ogranicza ryzyko wystąpienia zakłóceń. Trzeba jednak zaznaczyć, że ta idea rozwija się błyskawicznie w wielu obszarach na świecie.
Jak zauważył panelista, starszy dyrektor ds. planowania strategicznego firmy Vertiv w Chinach, Jun Michael Tian: "W miarę dalszego rozwoju inteligentnych miast zakłócenia technologii pomocniczych będą miały negatywny wpływ na świadczenie usług transportowych, egzekwowanie prawa, bezpieczeństwo publiczne, a także na inne niezidentyfikowane jeszcze elementy. Konsekwencje przestoju technologii inteligentnych miast nie są tak rozległe, jak w przypadku innych współczesnych przemysłów, ale ryzyko jest ogromne".
Inteligentne miasta zostały ocenione jako strategiczne na podstawie możliwych skutków finansowych, bezpośredniego wpływu, skutków pośrednich, niezadowolenia ze strony mediów/opinii publicznej oraz społecznych konsekwencji zakłóceń. Umieszczenie inteligentnych miast w rankingu pomimo niedojrzałości tego konceptu mówi wiele nie tylko o ogromnym potencjale związanych z nimi przedsięwzięć, ale także potrzebie stosowania odpowiednich elementów infrastruktury o znaczeniu krytycznym wraz z wdrażaniem nowych czujników i systemów.
---