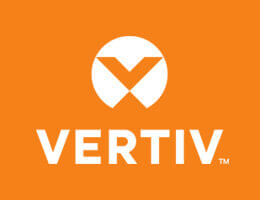 UPS-Day Power is Changing

2017-04-06 00:00

0001-01-01 00:00

april 06, 2017

Multrix gebouw Keienbergweg 100 1101 GH Amsterdam
De rol van de UPS begint te veranderen
Het belang van UPS'en wordt steeds groter. Hoe denken de Nederlandse datacenter managers (en verantwoordelijken voor grote computerruimtes) hierover?
Hoe worden UPS-en gefinancierd? (lease vs kopen)
Welke keuzes worden er gemaakt en voor welke oplossingen wordt er gekozen?
Wat is het belang van noodstroom binnen de organisatie?
Welke aanbieders krijgen de voorkeur? A-merken of simpelweg de goedkoopste?
Hoe gaan interscale datacenters met UPS'en en noodstroom om.
Het antwoord op deze vragen krijgt u op 6 april tijdens het seminar "UPS-Day" van DatacenterWorks. In één middag wordt u volledig bijgepraat.
Voor wie bestemd?
Bent u verantwoordelijk binnen uw organisatie voor het beheer en de infrastructuur van de computerruimte of bent u datacentermanager? Schrijf u dan in om deel te nemen aan de UPS-Day op donderdagmiddag 6 april.
Spreker
Onze Vertiv spreker op deze middag is Bart Nieuwenhuis, Account Manager AC Power
Tijd : van 15.35 tot 16.00 uur
Onderwerp: Maximale beschikbaarheid door 24/7 virtuele service engineer on site
Met Vertiv LIFE Services profiteert u van maximale systeembeschikbaarheid via realtime diagnose
Programma en Inschrijven
Voor het volledige programma en om in te schrijven, volg deze link : http://datacenterworks.nl/ups-day/
---