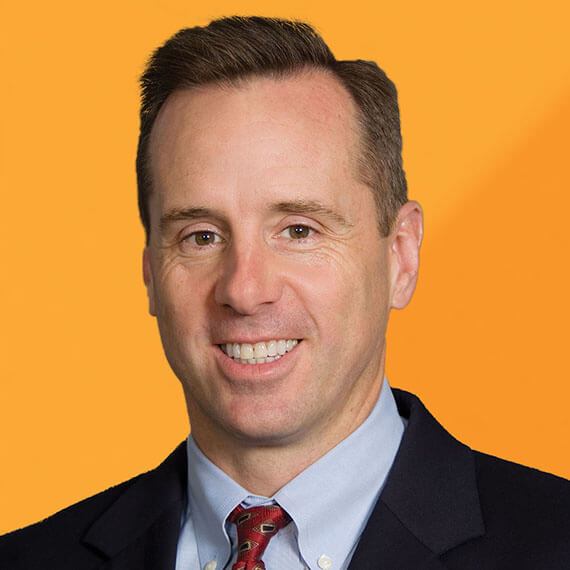 Jeff Sturgeon is the president of sales for Vertiv. He was named in 2013 as president of Emerson Network Power's North America business and Global accounts. He is responsible for sales and training for thermal management, AC and DC power systems, integrated racks and enclosures, power switching and controls, and data center infrastructure management systems, supporting IT, data centers, communications, network closets and health care.
Jeff began his career with the company in 1982. From 1982 to 1995 held several engineering, sales, marketing and planning positions. He returned to the business in 2007 as vice president, marketing and solutions.
Before his return to Emerson, Jeff was Vice President of Business Development at ENDFORCE, a Kleiner Perkins owned security software company. Prior to that, he was Chief Executive Officer of SARCOM, a large IT reseller. From 1995 to 2002, Sturgeon held several senior management positions at MCI, UUNET and Compuserve Network Services with responsibilities in global sales, international development, marketing and strategic planning.
Jeff earned both a Bachelor's Degree in Electrical Engineering and a Master's Degree in Business Administration from The Ohio State University.
---