Rack PDU family combines robust power technology with upgradeable platform, enabling seamless new technology adoption as needs evolve
Lincoln, NE [April 4, 2018] – Geist, a division of Vertiv and provider of intelligent power and management solutions for data centers, today announced the release of Geist GU2, its highly anticipated next generation of upgradeable rack PDUs. The Geist GU2 family establishes a robust power infrastructure foundation for mission-critical facilities and introduces an evolutionary design platform that simplifies upgrades to technology advances as business needs evolve. Geist GU2 is available immediately in all regions where Geist products are sold.
The new line of Geist intelligent, upgradeable rack PDUs improves the user experience by allowing customers to more easily adopt new technology by hot-swapping modules that update intelligence within previously installed rack PDUs. These updates can occur on the fly and without the need for downtime. This upgrade capability future-proofs critical power distribution infrastructure while simultaneously reducing the risk of product obsolescence or under-performing power components as data centers change. In combination with expanded power monitoring and control features, the highly flexible Geist GU2 family represents the highest value, lowest cost of ownership rack PDU on the market.
"Geist GU2 rack PDUs allow customers to purchase what they need today without spending extra dollars to overprovision while guessing what the future will bring," said Brad Wilson, president of Geist. "We are very pleased to introduce a product family that evolved with customer collaboration, while also representing next generation thinking."
"Digital transformation is impacting every level of data center infrastructure," said Jeff Fidacaro, senior analyst, Datacenters and Critical Infrastructure at 451 Research. "Forecasting density and capacity requirements is becoming increasingly complex. Building in flexibility at the power distribution level enables datacenter operators greater agility in managing expansion, while minimizing the need for additional resources."
Geist GU2 rack PDUs are available in outlet-level monitored, switched and switched with outlet-level monitoring configurations, all of which can be customized. All models offer the following standard features: high-density outlet options, smart latching relays (switchable rack PDUs) which significantly reduce power consumption and increase fault tolerance, fault-tolerant daisy chaining, certified high-temperature grade (60 C), wireless options, a slimmer PDU profile, and visible light communication (VLC) technology, which enables the quick scan and tracking of power metrics from a mobile phone or tablet.
All Geist rack PDUs provide reliable, rack­mount (zero U), locking receptacle, single or three­-phase power distribution options and can be customized for specific requirements and configurations with the industry's fastest design-to-delivery turnaround.
Vertiv acquired Geist on Feb. 1, 2018. For more information, call 1.800.432.3219 or visit GeistGlobal.com.
About the Geist Division
Geist, a division of Vertiv, is a market leader in intelligent data center solutions, including rack PDU and a broad portfolio of power, cooling, monitoring and infrastructure management technologies that complement the Vertiv portfolio. Scalable systems are available globally, supporting single cabinets or entire enterprises. For more information about Geist, visit GeistGlobal.com.
About Vertiv
Vertiv designs, builds and services critical infrastructure that enables vital applications for data centers, communication networks and commercial and industrial facilities. Formerly Emerson Network Power, Vertiv supports today's growing mobile and cloud computing markets with a portfolio of power, thermal and infrastructure management solutions including the Chloride®, Liebert®, NetSure™ and Trellis™ brands. Sales in fiscal 2016 were $4.4 billion. For more information, visit VertivCo.com.
CONTACT:
Pam Crowley
T +1 (408) 529-9655
E pcrowley@GeistGlobal.com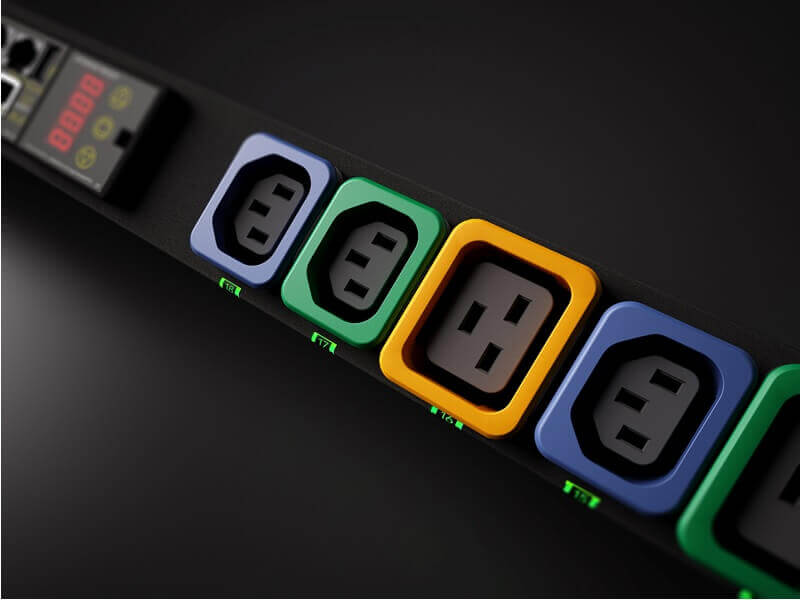 ---