KVM over IP switches enable you to seamlessly access multiple PCs locally and globally using a single keyboard, video monitor and mouse (KVM) and an IP connection.
When you consolidate access at the desk, at the rack or across the entire data center and branch offices with KVM switches you can save on additional space and expenses.
With an IP network, you don't need to physically enter the data centers for local access and control of servers, networking equipment and other devices. You can also manage devices found in remote sites from any location and at any time as if you were in front of the device. You can improve response times and increase IT efficiency and availability.
These KVM over IP switches vary in the number of ports, users and features they support. Some provide real-time, high quality "at the PC" user experience for demanding environments such as control rooms and broadcast centers.
KVM over IP switches provide secure remote management of your important IT systems.
View Vertiv's KVM over IP Switches at the IT Management portfolio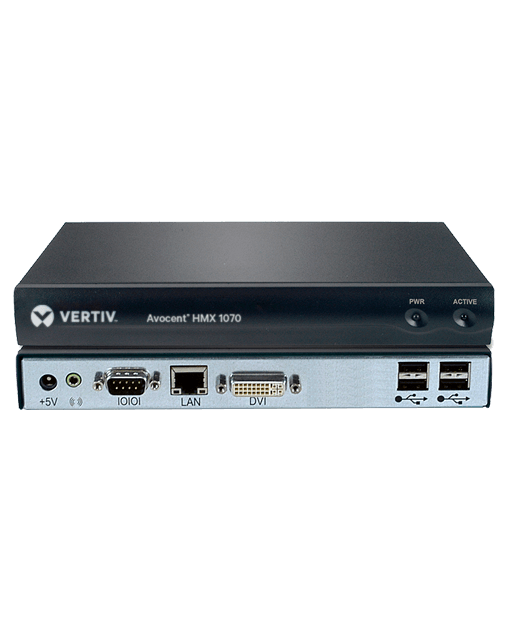 The Avocent HMX Digital High Performance KVM system is part of the HMX matrix switching solution, an ideal solution for physical separation of computers from users.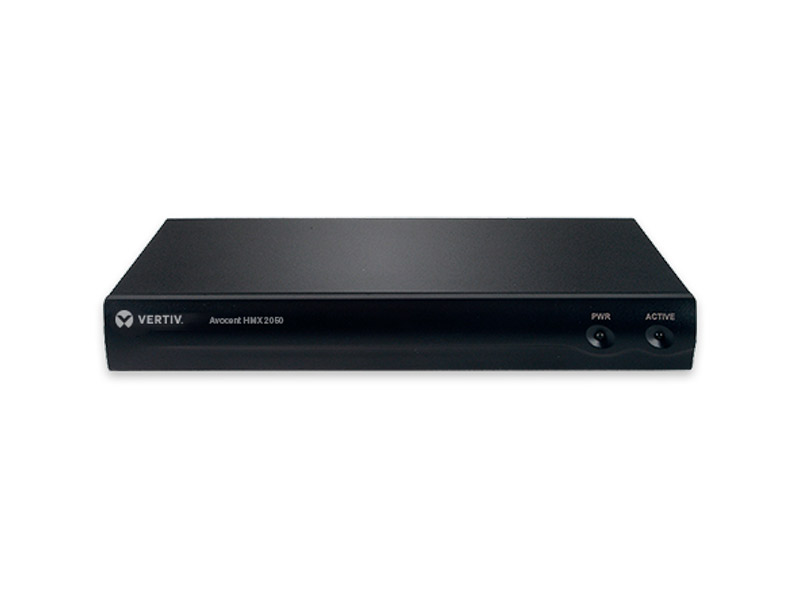 The Avocent HMX Digital High Performance KVM system is designed for organizations that need to provide workers the ability to seamlessly access and share one or more computing resource(s) which are physically separated from their work ...
---