TODAY'S ENERGY SAVING AND WATER-WISE DATA CENTER
LIEBERT® DSE™ FREECOOLING SYSTEM 250KW
The Liebert® DSE™ 250kW system is the world's most reliable and efficient water-free cooling system for colocation, cloud hosting and other large data centers. The solution helps companies save money, reduce risk and more easily manage their data centers. Offering superior flexibility, the Liebert DSE 250kW system can be use in a fan array or perimeter layout, with no ductwork and reduced outdoor footprint for multi-story applications.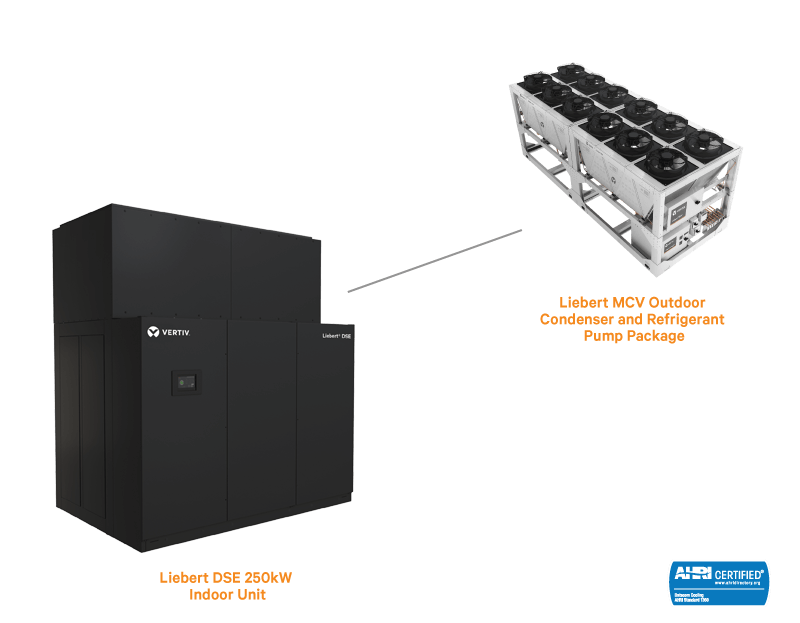 OPTIMIZING YOUR DATA CENTER COOLING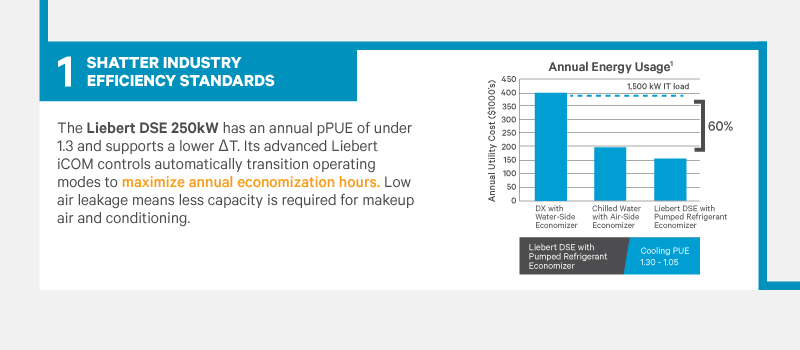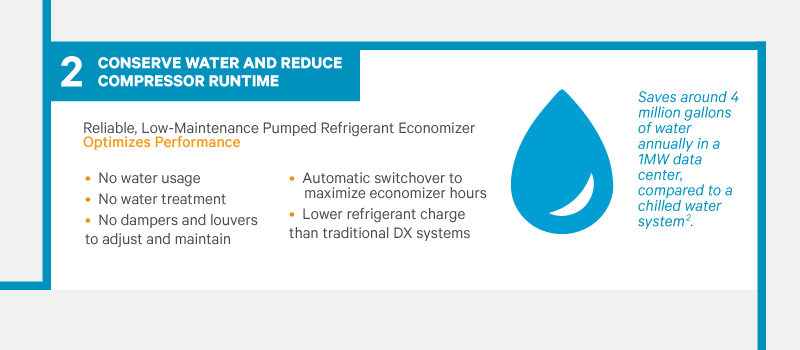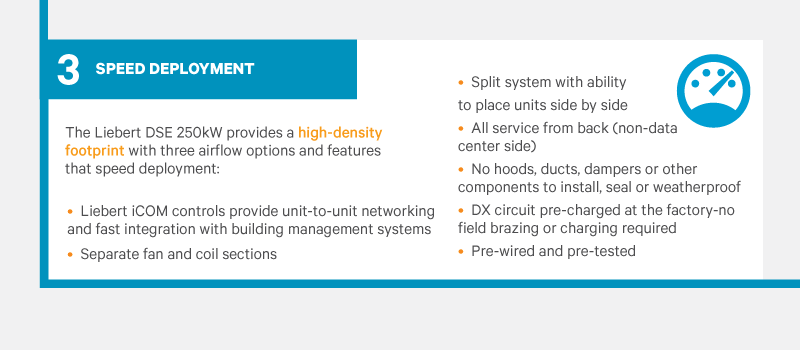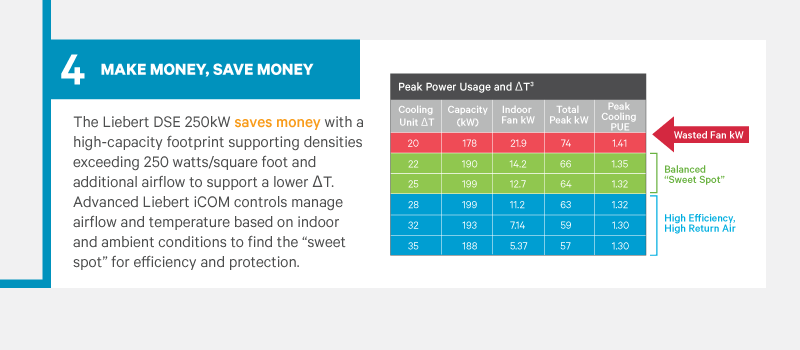 FACTS
Cooling equipment accounts for as much as 40% of data center operating costs.¹ A chilled water cooling system for a 1MW data center uses around 4 million gallons of water annually.²
CHALLENGE
Colocation, cloud hosting and other large data centers need cooling solutions with low total cost of ownership-solutions that save energy, conserve water, reduce risks and simplify thermal management.
SOLUTION
The Liebert® DSE™ Freecooling System is the world's most efficient and reliable water-free cooling system for data centers. The Liebert DSE 250kW split-system is highly efficient, uses no water, is rapidly deployable and has an attractive total cost of ownership. It uses the proven pumped refrigerant economization technology from Vertiv deployed in more than 4,000 installations worldwide.
LEARN MORE: For more information on the Liebert DSE 250kW, visit VertivCo.com
Sources
1 Vertiv calculations with certification for capacity and efficiency under the Air Conditioning and Heating Institution (AHRI) 1360 Program for Computer Room Air Conditioning.
2 Vertiv calculations of average gallons saved in U.S. locations.

© 2017 Vertiv Co. All rights reserved. Vertiv and the Vertiv logo are trademarks or registered trademarks of Vertiv Co. All other names and logos referred to are trade names, trademarks or registered trademarks of their respective owners. While every precaution has been taken to ensure accuracy and completeness herein, Vertiv Co. assumes no responsibility, and disclaims all liability, for damages resulting from use of this information or for any errors or omissions. Specifications are subject to change without notice.
---