We sat down with Sagi Brody, CTO at New York-based colocation provider, Webair, to get his insights on the past, present and future of the colocation industry—and what both customers and providers should know as the industry continues to grow.
With more than 18 years at the forefront of the colocation, data center and managed hosting industry, Webair operates facilities in New York, Los Angeles, Amsterdam and Montreal, as well as a robust fiber optic network. They supply everything customers need to run nearly any critical application—managed infrastructure, security and disaster recovery—all from a single point of accountability.
Vertiv: What are you seeing in the colocation space right now?
BRODY: Recent Gartner research suggests—and this matches our point of view—that the rapidly-growing market demand has given rise to several types of colocation providers: "pure" colocation, or providers offering solely space, power and communications; "up the stack" providers offering additional managed infrastructure services, such as cloud, security, interconnection and internetworking in addition to space, power and communications; and a new breed: providers offering both colocation and interconnection services.
Vertiv: How are customer demands changing? And how are providers responding?
BRODY: Cloud connectivity is one of the issues on everyone's mind.
In the past, interconnection services included a broad set of options, managed through meet-me rooms in dense carrier hotels. Today, those interconnection services have expanded to include connectivity to a large set of cloud and managed service provider options.
As physical infrastructure, redundancy and security become commoditized, managed services ecosystems and connectivity services will become the key reasons customers move to colocation. The experience and qualifications of people behind the services will become increasingly critical, too, more so than in the past.
Vertiv: What sort of assurances are new colocation customers looking for to ensure the facility will meet their future demands and changes as their IT environment shifts?
BRODY: Customers requests and RFPs are starting to dig deeper into a facility's current operational efficiency and capacity with an eye for future expandability. This includes requesting a contractual commitment to a PUE range and kW density. Additionally, customers are looking for branch circuit distribution methods which provide the most modularity and customization such as busway designs so that they feel confident future power profiles can be supported.
Additionally, we see a shift in the industry related to being much more transparent about a facilities metrics, points of exposures, and fees. The Open-IX data center certification and its adoption is a clear indication the industry is being mandated to be more up front and open with what lies under the hood.
Vertiv: How is the colocation space reacting to today's security concerns?
BRODY: One of the biggest takeaways from 2017 is that proactive monitoring solutions are not enough: to truly be protected, organizations need to do more than anticipate and stay alert of issues. They need to be able to respond to them quickly, efficiently and accurately. That means that a provider's reactive capabilities are just as critical to ensuring the safety and availability of data and applications.
A provider that can offer access to SLA-backed backup as a service (BaaS), disaster recovery as a service (DRaaS) and ransomware recovery as a service can help customers avoid the hassles and headaches of ensuring data and apps are available and working properly in the event of security issues, human error, natural disasters or other incidents. Access to fully managed back-up, disaster recovery and ransomware recovery services from geographically dispersed data center locations provides a complete corporate protection solution and the foundation for the IT component of a business continuity plan.
Vertiv: What is Webair doing about data security?
BRODY: We are enabling services to be deployed privately and securely in a way that never touches the public Internet—we think that's ideal. Innovative deployment models allow these solutions to be directly tied into customers' existing infrastructure via secure multiprotocol label switching (MPLS), Metro Ethernet or virtual private network (VPN), as well as direct cross-connects at major points of presence and next-generation interconnection fabrics.
Vertiv: How can customers get value from employing both a colocation and cloud provider? Or—how can colocation providers better work with cloud providers?
BRODY: Well, the rapid adoption of hybrid strategies proves that cloud computing and colocation will be natural allies for many years to come.
Providers that offer connectivity to public and private cloud services within their facilities can give customers greater peace of mind that they can support key business initiatives as needs change by enabling seamless scalability and rapid platform access. This also enables customers to use the same IP addresses/networking between their own equipment and cloud in the facility, offers the ability to incrementally move workloads internally, and enables customers to transition to the cloud in phases instead of performing a forklift upgrade.
Vertiv: What about organizations that are relying on a heavily virtualized environment?
BRODY: For them, the most attractive providers will be the ones that can augment those virtualized environments with a private connection to the cloud solution, enabling them to consume private cloud resources as if they were part of their existing infrastructure, via the same management interfaces, and as part of their existing cloud strategies.
Vertiv: When it comes to networking fabric and the physical reach of cross-connects, what do customers and providers need to know?
BRODY: Today, having access to a mature, carrier-neutral and physically secure meet-me room is no longer a bonus—it's table stakes.
Customers looking to future-proof their businesses will be attracted to providers with mature networking fabrics that can further extend the reach of physical cross-connects. These virtualized network fabrics, enabled by network-to-network interfaces and software-defined networking technologies such as virtual extensible LAN and Ethernet VPN, can offer connectivity to a multitude of managed services located within the providers' facilities as well as to third-party clouds and public network fabrics and carriers.
Companies need to be able to connect to a wide variety of cloud providers and services, such as Amazon Web Services, Microsoft Azure and Google Cloud Platform. Working with colocation providers that not only provide direct and private access to hyperscalers, but also promote neutral virtual connectivity via parties like Megaport and PacketFabric are best positioned to address a wide range of priorities and requirements.
Vertiv: Do you think managed infrastructure services will remain relevant?
BRODY: Absolutely. We're still seeing a lot of success in that area.
Customers are asking for a range of managed services that can be delivered incrementally and instantly—and leveraged behind existing firewalls—to help them mitigate latency, integration and security concerns. With access to an expansive managed services ecosystem, customers can also choose which layers of their environment to outsource to an array of different platform options. All-or-nothing migrations have become a thing of the past.
Vertiv: As far as storage as a service goes, what separates one offering from another?
BRODY: Whether dealing with unexpected growth, looking to reduce overhead and cost, or needing to replicate data to other facilities, efficient access to cloud storage is extremely important for today's companies. That requires a redundant network file system/common Internet file system or a storage area network system that can be quickly provisioned and available for use. It's a capability that will help drive greater levels of agility within an IT organization.
Vertiv: That's all the questions we have for you today. Before we wrap up—anything you'd like to add about Webair?
BRODY: At Webair, we offer customers the best of both worlds when it comes to colocation and interconnection. We provide direct access to customized, highly available and fully managed services as well as private, public and hybrid clouds via secure cross-connects with the lowest latency. Combining reliable, physical infrastructure, redundancy and physical security with our managed services and connectivity options, Webair provides businesses with all the necessities of an effective colocation deployment.
Learn more about Webair
Interested in learning more about Webair's services?
Contact Webair now or go to www.webair.com
About Sagi Brody
As Webair's Chief Technology Officer, Sagi is responsible for all technical infrastructure, design and operations. With his help, the company has seen an increase in web sites and servers hosted by more than 1000%. Sagi has been involved in all aspects of the hosting and data center industry including: site surveys and selection, data center build out and upgrades, fiber network design and build, authoring of all client interfaces, designed software for data center and server automation, cloud computing, green data center technologies, resource management, staffing and budget planning.
Sagi has built the companies Content Delivery Network (CDN) that now provides high-speed downloads from anywhere in the world – among many other achievements. He is highly sought after as a presenter at technology events and contributor to industry blogs and media publications.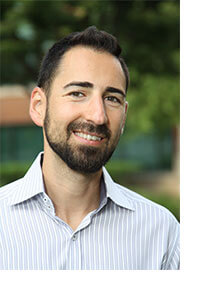 Do you agree with Sagi's list of must-haves? What are your top requirements for working with colocation providers in the year ahead? Tell us!
This registration is subject to the Vertiv Co. Terms of Use. All comments are moderated by Vertiv Co. Comments that in the sole discretion of Vertiv Co. violate these terms or are deemed to be offensive in nature are subject to removal. By registering you acknowledge acceptance of these terms
---