USEFUL TIPS
Here you can find some useful tips to help you prepare for your travel.
Power Outlets:
Hotel voltage is 220V; please make sure to check the voltage of your computer and other electronic gadgets before usage. Adapters (not converters) are available free of charge at the front desk. Smartphone chargers are available at the front desk and their usage is free of charge for all hotel guests.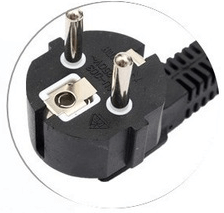 Time Zone:
Zagreb is in the Central European Time (CET) zone, calculated by using GMT + 1. Follow this link to view the current time in Zagreb.
Climate:
The average temperature in Zagreb in April is quite mild at 11.7 °C.
Afternoons can be very mild with average high temperatures reaching 16.3 °C.
Overnight temperatures are generally a little cool with an average low of 7.8 °C.
See The Weather Network website for more information.
Language:
The official language of the Republic of Croatia is Croatian. The majority of Zagreb's residents speak English well and are often fluent in one or two languages on top of that. The entire Vertiv Event Staff speaks English.
Currency:
The Croatian Kuna (Kn) is the currency in Zagreb and in the rest of Croatia. There is an ATM available inside the hotel.