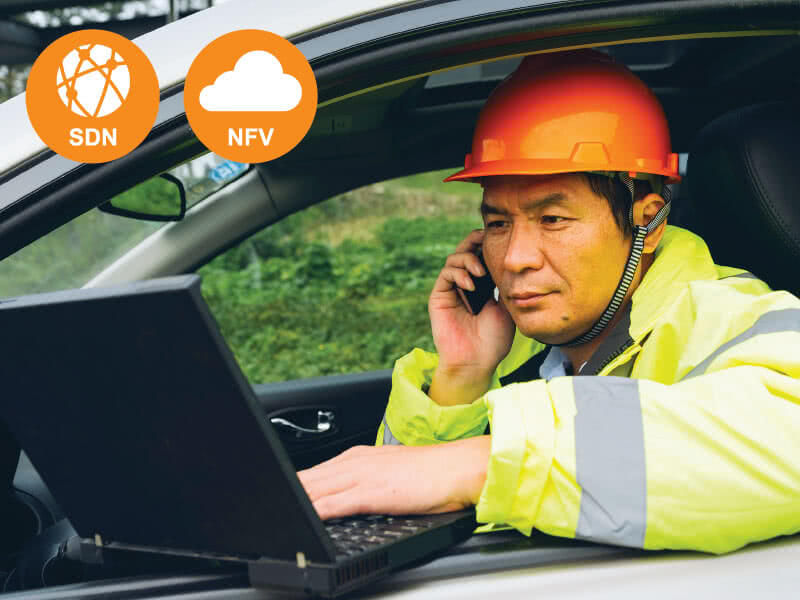 The telecom industry is constantly undergoing transformation. Today, it's not enough to deliver voice and text services, but there is an urgency to provide fast, quality and reliable data services to millions of users. With Fifth Generation or 5G technology in the works, operators looking to get ahead of the competition need to reexamine their existing legacy network architectures to accommodate new trends and technologies.
One such technology that could bring opportunities to the telecom space is Software Defined Networking (SDN). SDN is an "emerging architecture that is dynamic, manageable, cost-effective, and adaptable, making it ideal for the high-bandwidth, dynamic nature of today's applications." According to Open Networking Foundation, SDN physically separates the network control pane from the forwarding plane, enabling the network control to "become directly programmable," thus becoming more agile to adapt to changing needs brought by the consumerization of IT, big data and the cloud.
In short, SDN separates a network's brains (software) from its muscle (hardware) through multiple network switches, enabling greater agility, flexibility and speed.
While often associated with data centers, SDN has the potential to transform the telecom space and bring with it tremendous advantages. According to Network World, SDN can improve the ability of carriers (both wired and wireless) to "flexibly deliver bandwidth 'on demand'." This means greater personalization of data usage in telecom, which gives the consumers power to pay only for the bandwidth that they consume.
The potential of SDN to reduce CAPEX and OPEX is also slowly being recognized among telco operators. For example, according to reports, AT&T aims to have 75 percent of its networks virtualized by 2020.
Another technology is Network Feature Virtualization (NFV). NFV replaces traditional network devices with software, delivering speed while reducing costs.
Challenges in Deployment
Despite of their potential, deploying SDN and NFV for telecom is not without its challenges. While the idea of software and virtualization has been around for years, practical application for telecom networks remains vague. The mechanics of deployment are still being fleshed out and there is also the issue of integrating with existing legacy network infrastructure (or can it be integrated at all).
In an IT perspective, SDN requires a new approach to managing the network through end-to-end visibility as well as the intelligence to monitor the network performance. In this case, data center infrastructure management (DCIM) will play a key role.
In the end, while the benefits may be great, deploying SDN and NFV requires a paradigm shift in how the telecom network is deployed and a reexamination of your overall business model and strategy. A successful integration of SDN technologies in your telecom network will require resources and for top-level decision makers to accept risks and act decisively.
Do you have any questions on deploying IT in your telecom network? Contact us.
---