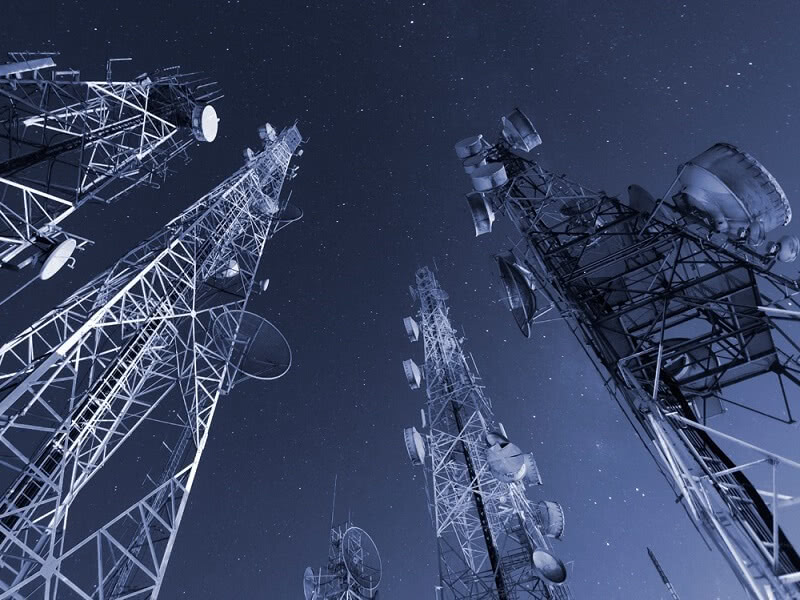 In evaluating hybrid solutions for your telecom sites, it is important to note that there is no one-size-fits-all type of hybrid solution. There are differences in climate, deployment objectives, site condition and usage expectations. Thus, what works well in one application may not work in another. In this issue, we take a look at key factors that should be taken into consideration before deploying hybrid solutions.
Load
Understanding the energy demand is important as it is usually the largest influence on the size of PV and cost of a hybrid solution.
The first step is to estimate the average daily power demand of each load to be used. While in most cases, telecommunications equipment runs on DC power with DC batteries as backup, there are instances where AC loads are still being utilized. Note though that using AC loads require an inverter, which can be disadvantageous as an inverter could raise operating cost and might lead to a drop in overall efficiency. Ultimately, DC power is still the ideal load as it is more efficient and cost effective.
Grid Hours of Operation
Stability and availability of the grid are both important when considering deploying a hybrid solution. There are instances when the grid is unavailable particularly on high tariff hours. As such, it is vital for operators to work with their respective grid operators to understand grid schedule and availability. In cases where the grid is unstable and unpredictable, a generator may be required to provide back up, while ensuring that the battery is being used cyclically.
Autonomy
Autonomy refers to the number of hours per day that a battery system will power the given load without the need to be recharged by the Solar Panels or other energy sources. Generally, it also refers to the number of "no sun" days; hence weather patterns and conditions should be considered to estimate the range of autonomy. It is a variable that can drive both OPEX and CAPEX. Greater autonomy will lead to the expansion of the battery system and the equipment needed to recharge the battery system, such as rectifier modules quantity and generator capacity.
Battery
Battery is commonly used as the storage of energy in most industries and the telecom sector is no exception. There is no doubt that battery technology has been developed and refined over the years for different kinds of application. However, choosing the right cyclic battery is essential in designing a battery system for your hybrid solution. Take into account the following factors:
Battery life for cyclic application;
Battery DOD, specifically how deep the battery can be discharged before being recharged again;
Charge acceptance capability, including the PSOC (partial state of charge) performance;
Battery working environment and the necessity of cyclic battery to reduce energy consumption
Cooling or Heating
Another consideration is the outdoor cabinet used to house the batteries and power equipment. Considerations include whether to utilize a cooling system or a heater to moderate temperatures to ensure optimum performance of batteries and power equipment. The power consumption of this equipment will contribute to the amount of load required from a hybrid solution. By any means, it is important to note that investment will rise depending on the type of cooling or heating that would be used (i.e. DC fan, Heat Exchanger or AC/DC air conditioner), and investment will also vary depending on the demand for more battery spaces.
Solar
Ample exposure to direct sunlight throughout most of the year makes solar energy a reliable and viable source of energy in most Asian countries. Making use of the photovoltaic modules to transform sun rays into viable energy is commonly deployed in the telecom industry especially for remote locations.
Agencies like NASA's Surface Meteorology and Solar Energy Group provide solar energy trends to help organizations understand the feasibility of deploying a solar power plant in a particular area. But apart from this, it is also important for organizations to understand the fundamentals of a solar panel power output.
The sun's radiation has two components – heat and light. Temperature does not change the amount of solar energy that actually reaches the panels; instead, it reduces the amount that can be converted into energy. Take for example a typical 250W solar panel, which has 17.2ft² (1.6m x 1m) in area. This delivers 14.5W/ft² ideally under STC (Standard Test Conditions) in lab: irradiance 1000 W/m², module temperature 25 °C. However, there is an approximate 10 to 25% power reduction where solar insulation is at around 800 W/m² in most cases under Nominal Operating Cell Temperature (NOCT). Therefore, the actual peak power output will be approximately 11.6W/ft².
Generator
Using traditional AC generators to support a DC powered system (or as a standby energy source) is a typical approach used in the telecom industry. Thus, choosing the right generator for CAPEX and OPEX benefits is important. A few factors to look into would be:
Fuel consumption (incl. size and storage of fuel tank);
Maintenance service periods (incl. refueling cost, travelling cost to remote areas, site revisit frequency);
Performance tracking and alarms;
Emissions and noises
Space
Knowing the space available at an installation site before designing the system is highly recommended for good planning of energy component placement.
A shade-free location is fundamental for a cost-effective PV performance. Even a small amount of shade covering a solar panel can reduce its performance significantly. For this reason, it is crucial to eliminate any shading or else the array size should be increased to offset the energy losses due to shading.
Typically, a pure solar solution needs a bigger array size and higher CAPEX as compared to hybrid solar-genset or hybrid solar-grid solution. This is because the PV panel is the only component generating energy to power load and charge batteries. To help minimize the footprint, it is suggested that the battery cabinet, equipment cabinet and even the generator should all be placed under the solar panel canopy to shade it from the sun and at the same time increase cooling efficiency.
Energy Management
Energy management complexity increases with the presence of multiple energy sources, taking into consideration controlling the priorities among energy sources; conditions to make available energy sources active; monitoring the health of batteries and predicting exhaustion; monitoring fuel levels and predicting the next refueling visit; and anti-theft monitoring, among others.
As most of the hybrid applications are in remote areas, it is recommended to incorporate remote monitoring solution to improve operational management and at the same time to have more comprehensive monitoring and reporting.
For more information on our DC Power solutions, click here.
---