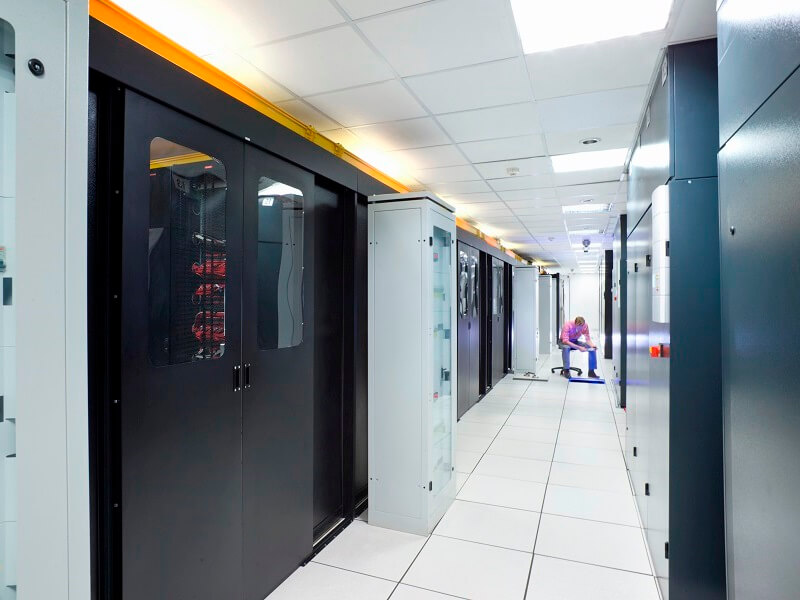 With the help of Vertiv, Melbourne University's cooling upgrade allowed it to achieve up to 70 percent in energy savings.
Melbourne University is the second oldest university in Australia. It is consistently ranked internationally as the top University in the country, as well as among the top 50 worldwide. The University engaged Vertiv to assess the potential power savings that could be achieved through modernising its data centre.
After its assessment, Vertiv's service team installed Liebert® EC Fans to the University's CRAC units. "EC" or Electronically Commutated fans have Permanent Magnet Motors (PMM), which are more efficient than AC motors as they use permanent magnets rather than induce a secondary magnetic field in the rotor. This energy-saving solution delivers airflow that is managed through the Liebert iCOM Controls™ for optimal operating conditions. The ability to control fan speed decreases input power, resulting in efficiency gains.
The EC fans also use up to 70 percent less energy compared to traditional AC fans. This means not only better use of primary energy, but also a reduction in lost heat and a lower heat load on the whole system.
The University conducted an assessment before and after the EC fan upgrades. The test was conducted in August and September 2015, over a period of seven days. Line recorders were set up to simultaneously monitor both the CRAC Power Consumption and the UPS input power consumption.
Mike Jerrard, Operations Lead at the University of Melbourne's IT Department, said: "Initial results from the monitoring period show a reduction of input power of the entire CRAC unit by approximately 165 kWh, or 16%. We expect this to translate to a monetary savings of about $40 a week, $2,000 per annum.
Based on the measurements, the total savings across the four units will be around 34,400 kWh a year."
In addition, UPS power consumption was also measured, showing that the cooling load did not change. This meant the EC fan upgrades enabled the CRAC units to deliver the same cooling performance to the IT infrastructure, but with reduced input power consumption, and related cost savings.
Ross Hammond, Director, Service and Project Management, Emerson Network Power ANZ, says, "The Emerson service team understood how important sustainability is to the University of Melbourne, as they saw how each department proudly displayed its power savings throughout the campus. Our team was keen to be a part of this high profile program at the University and we're keen to demonstrate real savings like the $2,000 annual savings on the University's electricity bill."
Upgrading mid-aged equipment to a more energy efficient unit is a viable alternative in producing measurable electricity cost savings. Moreover, it also offers incidental cost savings such as belt replacement, service calls, maintenance costs, and server room upgrades, which make this solution very attractive. In addition to energy savings, direct-drive EC fans do not require belt and pulley changes, and the fans themselves have a longer service life than conventional AC fans. The EC fan solution also enabled retention of the air humidifier, which was not possible with previous retrofit solutions.
Learn more about our Liebert EC Fan Upgrade Service here or download the full case study to learn more about this project.
---