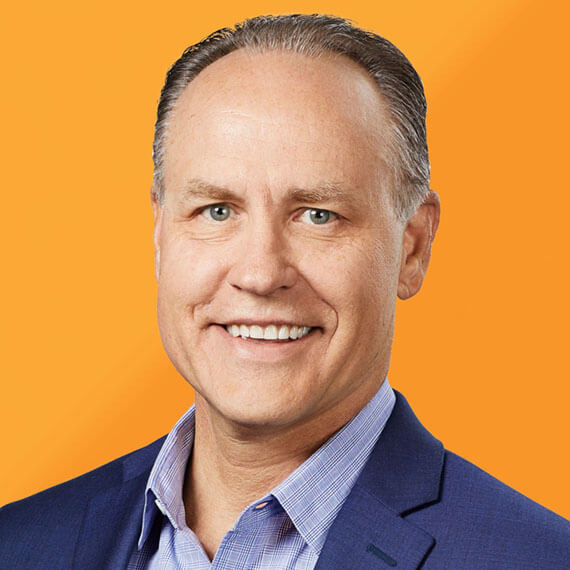 Ken Poczekaj ist President Global Enterprise Execution von Vertiv. Er trägt damit leitende Verantwortung für die kontinuierlichen Verbesserungsinitiativen in den Bereichen Lieferkette, Qualität, Facility Management und Produktneuentwicklung. In dieser Position ist er seit 2014 tätig.
Ken Poczekaj kam bereits 1978 zu Emerson – als Produktionsmitarbeiter bei Gearmaster, einem Unternehmen aus dem Unternehmensbereich Electric Motor. Nach zahlreichen Positionen im Fertigungsbereich wurde er 1996 zum Plant Manager ernannt. In den Folgejahren übernahm Ken Poczekaj zunehmend verantwortungsvollere Aufgaben innerhalb von Emerson, so war er z. B. Vice President of Operations für den Unternehmensbereich Commercial Industrial Motors (2001); President des Unternehmensbereichs Industrial Motor (2003) und Vice President Global Supply Chain für Emerson Corporate (Februar 2008).
2011 zog er in die britische Hauptstadt London um, wo er die Position des President of Supply Chain/Operations für Emerson Network Power Europa, Naher Osten und Afrika bekleidete, und im März 2012 wurde er zum President, Emerson Network Power Europa, Naher Osten und Afrika ernannt.
Er besitzt einen Bachelor-Abschluss in Industrietechnik der Southern Illinois University, Carbondale, sowie einen Executive MBA-Abschluss im Bereich Manufacturing and Operations der Washington University in St. Louis.
---