{"IsDifferent":true,"HomePageUrl":null,"PageDoesNotExist":false,"UrlForCurrentLanguage":"/en-us/campaigns/whats-your-edge/deploy-to-new-locations/","IsStartPage":false,"CountryCode":"NLD","LanguageCode":"nl"}

Uitbreiden naar nieuwe locaties
Of het nu gaat om de fabrieksvloer, een boorlocatie of een extern kantoor, meer en meer organisaties hebben te maken met de uitdaging om computer-, opslag- en netwerkapparatuur te plaatsen waar het nog nooit eerder is geweest.
Maar dit soort uitbreidingen zijn voor ons niet nieuw. We kunnen u helpen met alles, van het vinden van het juiste rek of de juiste behuizing tot het configureren van de juiste oplossingen voor back-upvermogen, distributie en connectiviteit. Wij helpen u een gestandaardiseerd, herhaalbaar edge-infrastructuursysteem te ontwikkelen dat implementatie vereenvoudigt en efficiënt en kosteneffectief beheer op afstand mogelijk maakt.
Neem vandaag nog contact met ons op
20% van de Datacenter 2025 onderzoeksdeelnemers

verwachten 400%

groei in edge-locaties

87%

van de telco's ondersteunt al of is van plan MEC-centra te ondersteunen om 5G mogelijk te maken (451 Research)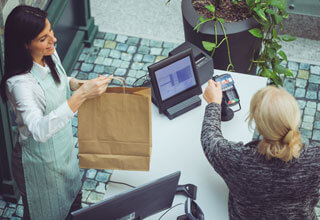 Casestudy: Een populaire restaurantketen die explosief aan het groeien is had een nieuwe infrastructuuroplossing nodig om haar plannen te ondersteunen. Het bedrijf werkt samen met Vertiv en is overgestapt op een robuust UPS-systeem met dubbele conversie, geïntegreerde onderhoudsbypass en externe batterijen om de hoge beschikbaarheid te bereiken die het groeiende bedrijf nodig heeft.
Lees de casestudy
Oplossingen voor uw Edge-uitdagingen
Behoefte om infrastructuur aan te passen aan edge-technologievereisten

Behoefte om infrastructuur aan te passen aan beschikbaarheidsvereisten van nieuwe locaties

Zorgen dat apparatuur in veilige omgevingsomstandigheden werkt

Moet op afstand nieuwe edge-locaties monitoren en beheren

Zoeken naar de configuratie en implementatie van infrastructuur

Nodig om op een kosteneffectieve manier ons gedistribueerde netwerk met beperkte middelen te onderhouden
Klaar om een oplossing te configureren die u een krachtige Edge geeft?
Wij nemen contact met u op!
Bedankt voor het versturen!
We nemen binnenkort contact met u op.
---