Executive Vice President, Infrastructure and Solutions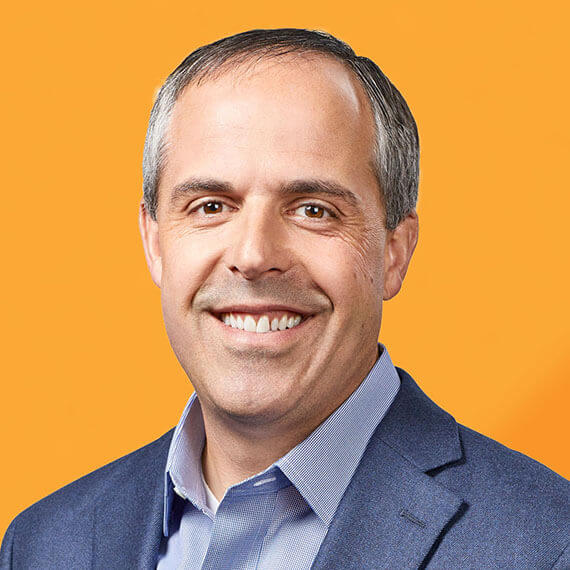 Jason Forcier ist als Executive Vice President of Infrastructure and Solutions bei Vertiv tätig. Damit ist er maßgeblich verantwortlich für die Entwicklung unserer großen Infrastrukturprodukte und Lösungsangebote.
Vor seinem Wechsel zu Vertiv war Jason Forcier acht Jahre bei A123 Systems tätig, einem der weltweit führenden Hersteller von Lithium-Ionen-Batterien. Bei A123 war er von 2013 bis 2017 Chief Executive Officer und Vorstandsmitglied.
Jason Forcier kam 2009 zu A123, wo er wesentlichen Anteil am Aufbau des Geschäftsfelds Automobiltechnik hatte. Er war Mitglied der Geschäftsleitung, die A123 durch die öffentlich viel beachtete IPO-Phase an der NASDAQ führte. 2013 führte er das Unternehmen durch einen Verkaufs- und Umstrukturierungsprozess, mit dem sich A123 auf seine Kernkompetenzen im Geschäftsfeld Automobiltechnik fokussierte und der letztlich in einem bemerkenswerten Aufschwung resultierte.
Vor seinem Wechsel zu A123 Systems war Jason Forcier als Vice President und General Manager in der Elektroniksparte des weltweit tätigen Fahrzeugzulieferers Lear und als President North Amerika, Automotive Electronics von Robert Bosch LLC tätig. Während seiner 12-jährigen Arbeit bei Bosch war er auch Mitbegründer und CEO der Bosch-Tochter ETAS.
Jason Forcier besitzt einen Bachelor-Abschluss in Maschinenbau des GMI Engineering & Management Institute (jetzt Kettering University) und einen Master-Abschluss in Betriebswirtschaft der University of Michigan.
---