NERC PRC-025​
Generator Relay Loadability Standard

Overview
The purpose of the NERC PRC-025 Generator Relay Loadability standard is to ensure that load-responsive protective relays associated with generation facilities are set at a level to prevent unnecessary tripping of generators during a system disturbance that does not pose a risk of damage to associated equipment.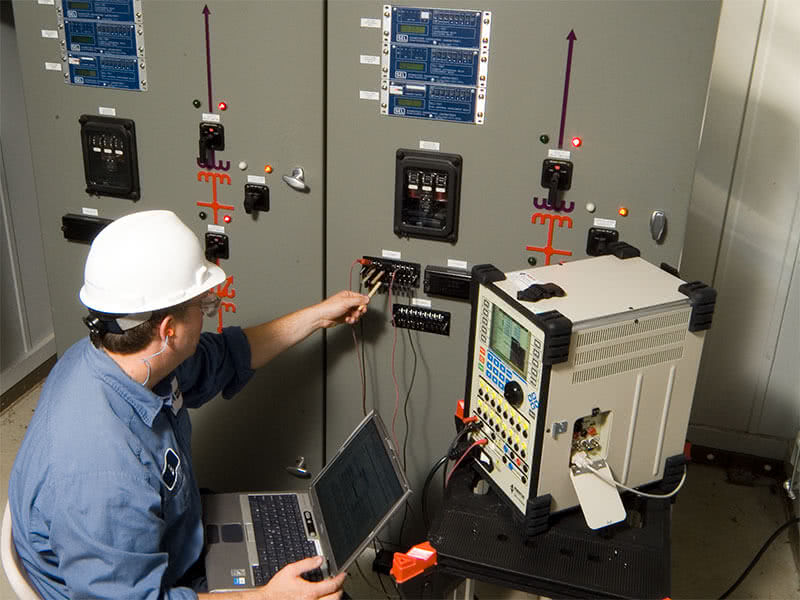 Download the NERC standard and review deadlines for compliance.
PRC-025 Standard
Compliance Due Dates
Key deadlines are as follows:
100% complete – October 2019
100% complete if a retrofit is required to comply – October 2021
RESOURCES AND TOOLS
Utilize these valuable tools to assist you with complying with the NERC PRC-025 standard.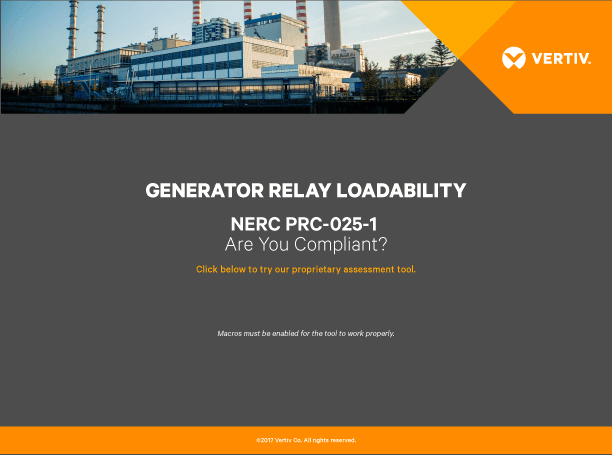 Quickly assess the settings for your facility's generator unit protection relays and develop a plan for meeting the requirements of NERC PRC-025-1 using this valuable tool from Vertiv's Electrical Reliability Services team.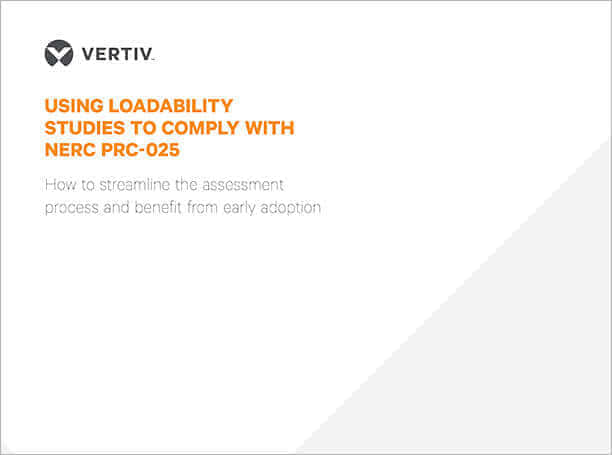 This paper discusses a systematic process and quality assessment tool to evaluate initial compliance and streamline the assessment process.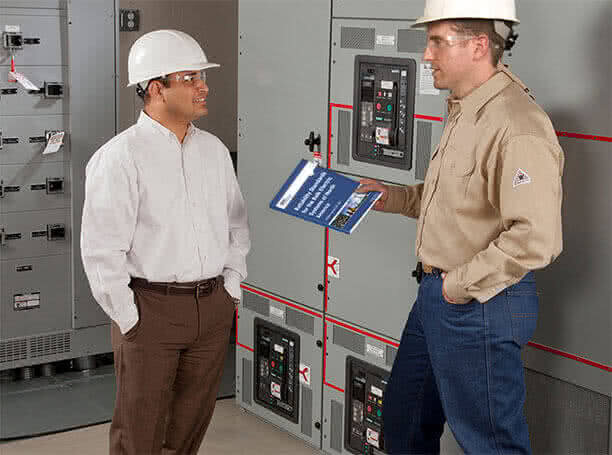 For additional resources and tools to help with PRC-025 compliance, please visit our NERC Resource Library.
How We Help
Through simple or complex evaluation, Vertiv's NERC experts can help you ensure the settings of your generator protective relays comply with PRC-025. Want to learn more? Submit a question to one of our NERC experts, or schedule a one-on-one call to discuss your NERC compliance needs.