NERC PRC-005
Protection System Maintenance
Overview
The purpose of the NERC PRC-005 Protection System Maintenance standard ​​is to document and implement programs for the maintenance of all protection systems affecting the reliability of the Bulk Electric System (BES) so that these protection systems are kept in working order.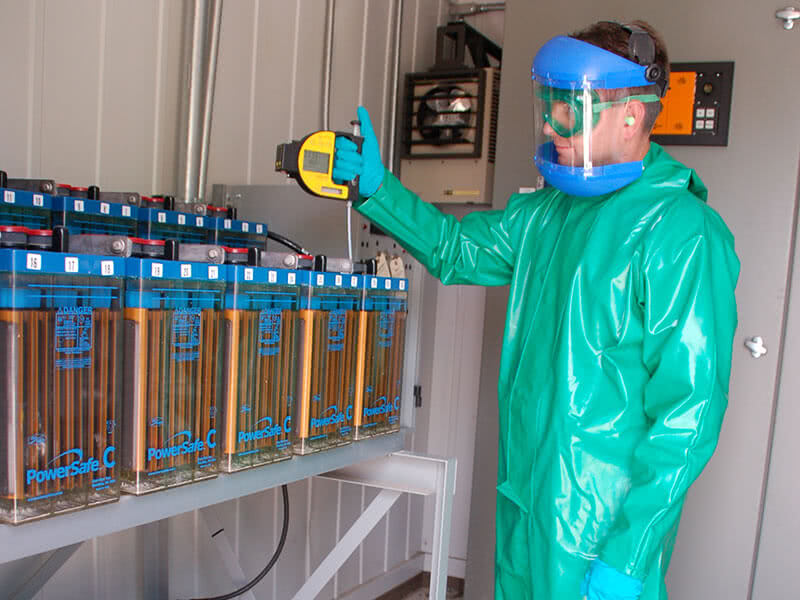 Download the NERC standard and review deadlines for compliance.
PRC-005 Standard
PRC-005-1.1b - Transmission and Generation Protection System Maintenance and Testing
PRC-005-2(i) - Protection System Maintenance
PRC-005-6 - Protection System, Automatic Reclosing, and Sudden Pressure Relaying Maintenance
Compliance Due Dates
PRC-005-1.1b: November 25th, 2013
PRC-005-2(1) and PRC-005-6: January 1st, 2017
RESOURCES AND TOOLS
Utilize these valuable tools to assist you with complying with the NERC PRC-005 standard.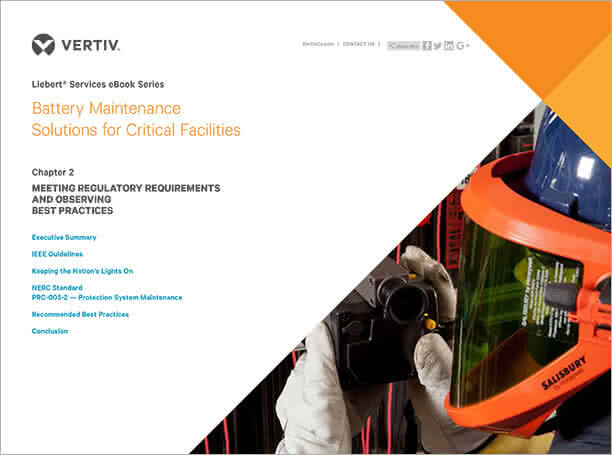 This eBook looks at recommendations for preventive maintenance including industry standards from the Institute of Electrical and Electronics Engineers (IEEE) and regulatory requirements specific to utilities as stipulated by the North American Electric Reliability Corporation (NERC).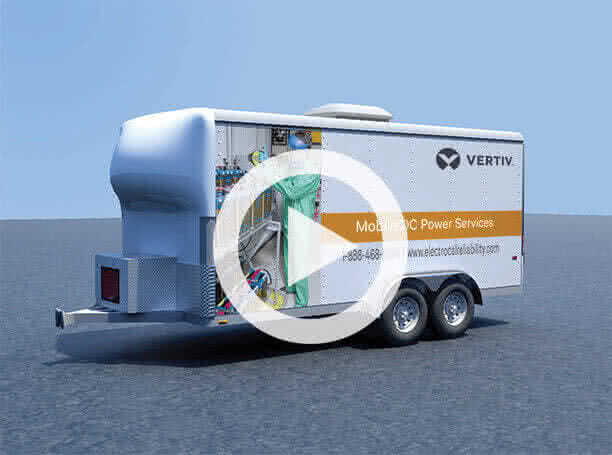 Vertiv's Mobile DC Power Services Unit is custom designed and factory engineered to ensure dependable, convenient temporary power during NERC-required DC system maintenance.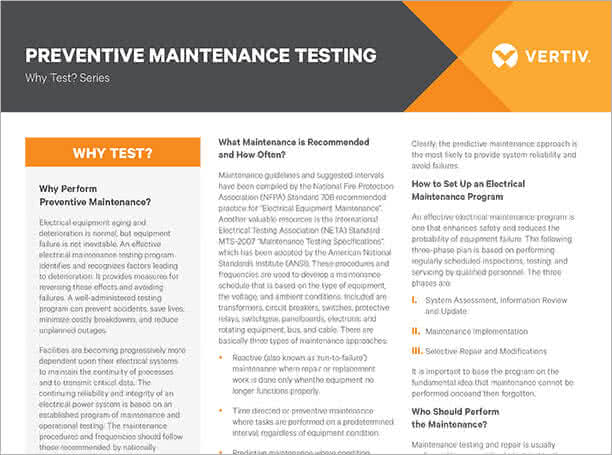 Electrical equipment aging and deterioration is normal, but equipment failure is not inevitable.
HOW WE HELP
Through simple or complex evaluation, Vertiv's NERC experts can help you ensure the settings of your generator protective relays comply with PRC-005. Want to learn more? Submit a question to one of our NERC experts, or schedule a one-on-one call to discuss your NERC compliance needs.