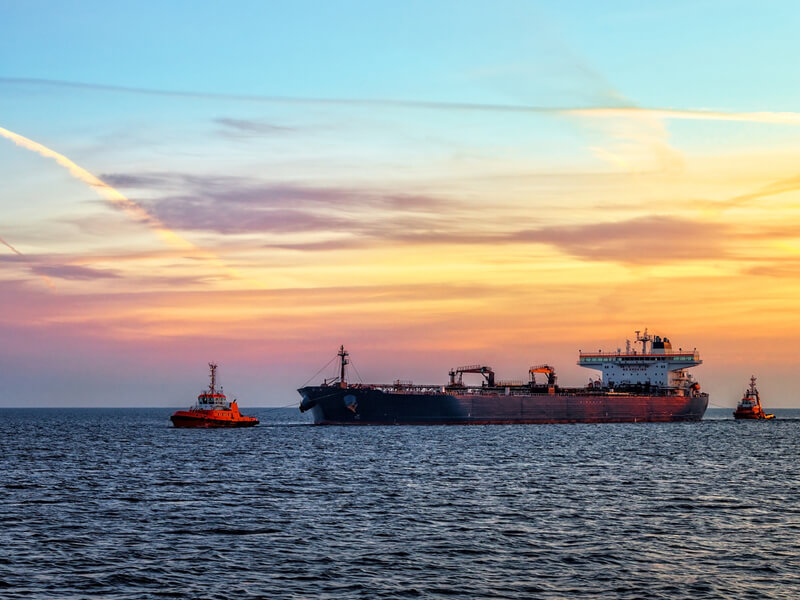 All Hands on Deck
Ever wonder how oil & gas from offshore rigs gets back to land? Sometimes it's by pipeline, but also often via tankers.

High and Dry
Considering these vessels cost in the region of $120M to build with a 10 year life span, there is a need for operators to optimise their voyage hours. To enable this, they can be refuelled by 'replenish ships' or 'oilers' as they are known, while they are on the move.

This precise combination of drilling, and transporting to the shore needs to be kept on an even keel to ensure the drilling can continue without interruption. The weakest link in the chain is actually the 'oiler', not the tanker or rig.

Sailing too close to the wind
These Oilers are actually just 'Edge' locations. They contain technology, not manned by IT professionals, but providing a critical service. This exposes risk to the operation which needs to be mitigated.

Forging Ahead
Crews on the Oilers need the ability to access and control different on board systems from different locations within the vessels and view them on a video wall. In addition the landside IT staff needs to be able to remotely connect to the vessels to diagnose, fix and manage any IT issue (the alternative being a $10K helicopter trip to the vessels).

Weathering the storm
There are over 4,000 oil tankers in the world, requiring a lot of Oilers to keep them fuelled. Vertiv has the proven technology and experience in helping these operators weather the IT storm of accessibility, visibility and availability, ensuring rigs are kept drilling and tankers kept sailing.
---