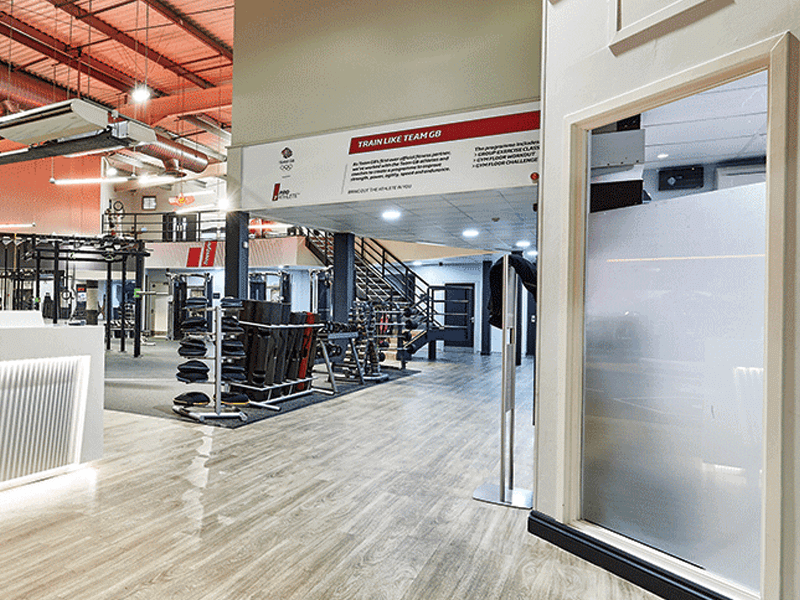 Sydney, Australia [July 05, 2017] – Vertiv, formerly Emerson Network Power, has installed its innovative SmartCabinet™ to deliver a complete IT infrastructure solution in a compact containment at The Space Studio (owned by Fitness First) in Australia, a significant upgrade from the club's existing bricks-and-mortar infrastructure. This fully integrated solution eliminates the need for a dedicated IT room and offers fast and easy system deployment.
The space-saving design of the SmartCabinet™ was ideal for Fitness First's new mind/body studio, The Space Studio, which only had limited floor space available for its IT infrastructure. Apart from it being situated in a converted kitchenette, the space was also adjacent to a multi-purpose yoga studio that was heated up to 35 degrees during classes.
SmartCabinet is pre-configured, pre-installed, and factory tested to ensure system compatibility. It contains enclosure, uninterruptible power, thermal management, power distribution, monitoring and infrastructure management all in a simple packaged solution.
"In the past, we had a custom-built communications cabinet with racks, sealed piping and ventilation. However, in The Space Studio we had to consider the acoustic level of the IT equipment affecting the yoga experience and the number of surrounding heat sources, like floor-to-ceiling glass windows and the adjacent hot yoga room. Our challenge was to mitigate the risk of overheating in the rack," explains Adam Rendulic, IT manager of Fitness First.
Working with IT partner Servcore, Vertiv supplied Fitness First with the SmartCabinet solution, a packed IT infrastructure in a sturdy data centre grade cabinet. It has built-in UPS, battery, dedicated rack mount cooling and emergency fans for reliable power and thermal management. Its plug-and-play design lowers construction costs because there is no need to redesign, refurbish or build dedicated computer rooms.
"This was the first time we have seen technology such as this implemented within Fitness First and it was exciting to see the benefits and features it could bring to their new mind/body space," says Matt Mundey, IT project manager of Servcore.
"The way in which the solution could be installed was surprising and pleasing as it allowed an installation flat against the wall, backing on to heating elements within the gyprock while still managing to install the condenser in a safe and practical location venting in to the buildings HVAC system," he adds.
Installation of the SmartCabinet took no time at all and the studio was able to immediately use the solution. The SmartCabinet was immediately subjected to the Sydney heatwave, but was able to withstand the heat.
"The SmartCabinet is the perfect solution for the Fitness First-owned studio because of its compact and fully integrated design," explains Daniel Sargent, solutions partner manager for Australia and New Zealand, Vertiv. "Moreover, the customer and its patrons are extremely happy with the low acoustics of the entire solution, it goes largely unnoticed."
About Vertiv
Vertiv designs, builds and services critical infrastructure that enables vital applications for data centres, communication networks and commercial and industrial facilities. Formerly Emerson Network Power, Vertiv supports today's growing mobile and cloud computing markets with a portfolio of power, thermal and infrastructure management solutions including the ASCO®, Chloride®, Liebert®, NetSure™ and Trellis™ brands. Sales in fiscal 2016 were $4.4 billion. For more information, visit VertivCo.com.
CONTACT
Jacqueline Hart
Vertiv
T +612 9805 9510
E jacqueline.hart@vertivco.com
Joy Huang
Vertiv Asia
T +632 6203600
E joy.huang@vertivco.com
Oisin O'Callaghan
Watterson
T +61 2 9929 7533
E oisin.ocallaghan@watterson.com.au
---