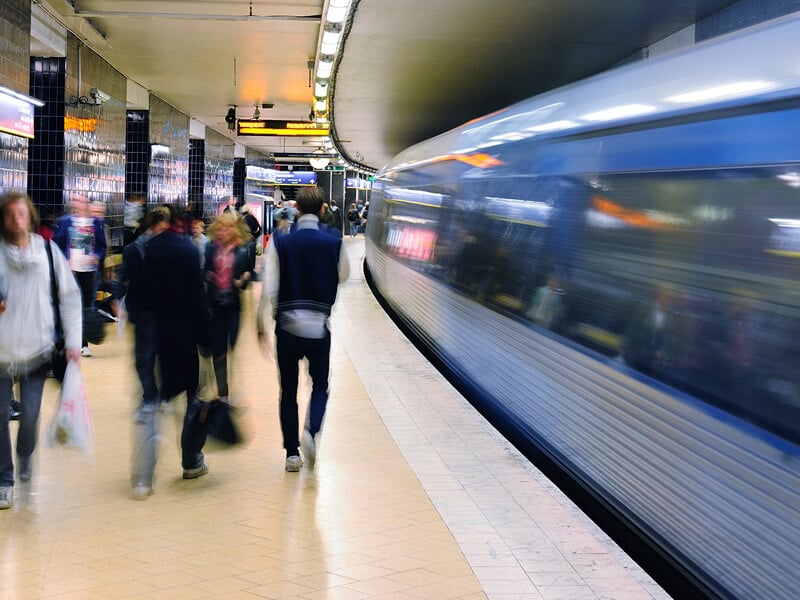 Rozwój technologii i trendy demograficzne motorem zmian
Ostrożne szacunki wzrostu liczby ludności podają, że pod koniec wieku na naszej planecie będzie około 3 miliardy więcej mieszkańców. Na dodatek liczba społeczności miejskich wzrośnie z obecnych 11% do 23% łącznej populacji.

Dotychczasowe rozwiązania już nie wystarczają
Rozwój technologiczny tradycyjnej sieci transportu kolejowego, drogowego, powietrznego i morskiego musi podążać za wzrostem mobilności mieszkańców populacji miast.

Obecnie konsumenci oczekują sprawniejszych rozwiązań transportu na żądanie wspomaganych aplikacjami. Weźmy dla przykładu Monachium, gdzie za pomocą jednej aplikacji można wyznaczyć trasę pokonywaną na rowerze, transportem publicznym, wynajętym samochodem miejskim i taksówką Uber. A to dopiero początek.

Własny samochód odchodzi do przeszłości
Już wkrótce, za 10 lat, pojazdy autonomiczne opanują ulice i znacznie zmniejszą potrzebę posiadania własnego samochodu, a przez to ograniczą uliczne korki i tracony w nich czas.

Korzyści płynące z takich rozwiązań dla konsumentów są oczywiste. Natomiast wyzwania, jakie stawiają sieciom transportowym, są ogromne. Nadrzędnym priorytetem jest niezawodność i bezpieczeństwo usługi, podobnie jak dostępność i ochrona wdrażanej technologii, która staje się, dosłownie, siłą napędową pojazdów.

Fundamentem tego scenariusza jest ciągłość w wielu aspektach. Jednym z istotnych wymagań jest ciągłość dostępności. Zapewni ją nadmiarowość sieci i zdalny dostęp do monitorowania, diagnozowania oraz usuwania usterek, a także gwarantowane zasilanie rozwiązań technologicznych odpowiedzialnych za funkcjonowanie usługi za pomocą zasilaczy bezprzerwowych UPS.

Zapraszamy na pokład
Transformacja sieci transportowych staje się ważną szansą biznesową dla dystrybutorów VAR. Vertiv (dawniej Emerson Network Power) posiada wieloletnie doświadczenie w tej dziedzinie. Pomożemy Ci rozwinąć sprzedaż zasilaczy UPS i rozwiązań zdalnego zarządzania sprzętem IT.
---