The Power of 5G
FORTIFYING YOUR 5G NETWORK
As the first 5G networks roll out around the globe, the increased bandwidth and faster speeds they deliver are enabling applications such as high-definition video, ultra-low-latency gaming, and advanced telemedicine. The race to reach end users is intense, and network security and availability are non-negotiable.
We can help. We are Vertiv, and we offer a broad portfolio of telecommunications, data center, and edge infrastructure solutions to power, support and protect today's emerging 5G networks.
TRANSITIONING TO 5G WITH VERTIV
The promise of 5G is rooted in the exponential increases in the speed and volume of data transmission the network enables. As more advanced and more critical applications go online, the reliability and security of the network become paramount. This challenge for operators is compounded by the millions of additional cell sites required for 5G delivery, each demanding more power than previous generations.
A hybrid of traditional telecom access and edge sites, these 5G deployments introduce new complexities around DC and AC power integration, environmental control and protection, physical and virtual security, and remote management and service. We offer unique expertise across the telco and IT spaces and the broadest portfolio of infrastructure solutions to protect and optimize your 5G deployments.
"Although previous generational shifts brought significant new customer-facing capabilities and underlying architecture changes, 5G represents a shift of a different magnitude. 5G will forever alter the role of wireless connectivity in society and will also enable previously impossible use cases that help create a more connected world."
5G AND THE EDGE
As 5G networks proliferate across the globe, use cases for the new technology will emerge, likely mirroring those seen in edge deployments in recent years. When we look at requirements related to bandwidth, latency, availability and security, it is possible to group the potential use cases to better understand the role of the edge – and 5G – in our world.
We did just that, identifying four edge archetypes that are consistent with expectations for 5G. They are:
DATA
INTENSIVE
Smart Cities/Factories
Smart Home/Building
HD Content Distribution
Virtual Reality
Oil and Gas Digitization
High-Performance Computing
MACHINE TO MACHINE LATENCY SENSITIVE
Smart Security
Smart Grid
Low-Latency Content Distribution
Real-Time Analytics
Defense Force Simulation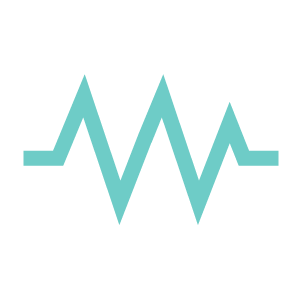 LIFE
CRITICAL
Digital Health
Connected/Autonomous Cars
Drones
Smart Transportation
Autonomous Robots
HUMAN LATENCY
SENSITIVE
Website Optimization
Augmented Reality
Smart Retail
Natural Language Processing
GET IN TOUCH WITH US
Fill out the form or give us a call to connect to a specialist. Call us now 800-799-9295.
Thank you for your submission!
We will contact you shortly.