{"IsDifferent":true,"HomePageUrl":null,"PageDoesNotExist":false,"UrlForCurrentLanguage":"/en-us/solutions/commercial-industrial-cooling-solutions/data-center-hybrid-cooling-system/","IsStartPage":false,"CountryCode":"ARG","LanguageCode":"es-AR"}

Data Center Hybrid Cooling System
Data Center Hybrid Cooling System
Recent advances in server technology have greatly increased the watt density of data centers making management of cooling system operating costs more important than ever. Fortunately, modern computers are designed to operate reliably at temperature and humidity levels much higher than previous recommendations.
Vertiv Energy Lab's more efficient IDDeX systems minimizes OPEX. Many combinations of components are available to customize the design for local ambient conditions as well as supply air requirements. Sizes available range from 25,000 CFM up to 150,000 CFM per unit and cooling capacities up to 500 TR.
World class energy efficiency with no sacrifice in reliability.
Our hybrid systems allow data center operators to achieve PUEs of 1.2 and lower. With all the equipment located outside of the server room, the need for access to under floor areas is eliminated, and server room space previously used for CRAC units is available for revenue generating use. With maintenance activities completely outside the server room, security and contamination risks are reduced as well.
Attempts to reduce CapEx by utilizing modified commercial grade legacy rooftop systems can result in energy usage and maintenance costs far in excess of the Cap Ex savings realized.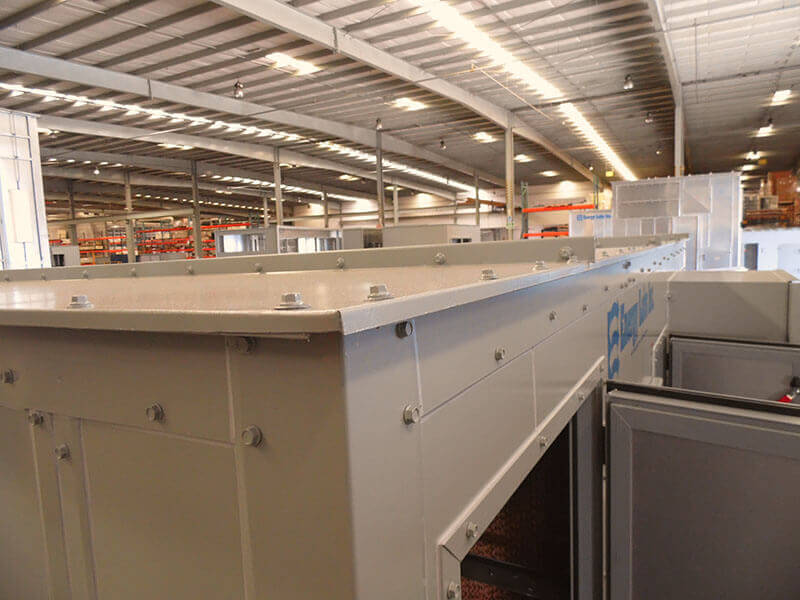 Quality Construction
All Vertiv Energy Labs Hybrid Systems utilize a perimeter base frame constructed of structural steel to ensure minimum deflection and maximum unit life.
Cabinet walls and floor are available in a wide variety of materials including galvanized steel, aluminum, and stainless steel. Units are guaranteed to have leakage rates below 1% of airflow at design CFM and static pressures up to 1.5 times design.
Continue the conversation
Signup for Vertiv Updates