Racks Available in Days Not Weeks
Racks available in days, not weeks: Vertiv VR Rack
Racks are designed to support your mission critical equipment. Purchasing them for your facility shouldn't be complicated or take months for delivery. This solution gives you the flexibility you need in a rack with easy installation and immediate availability.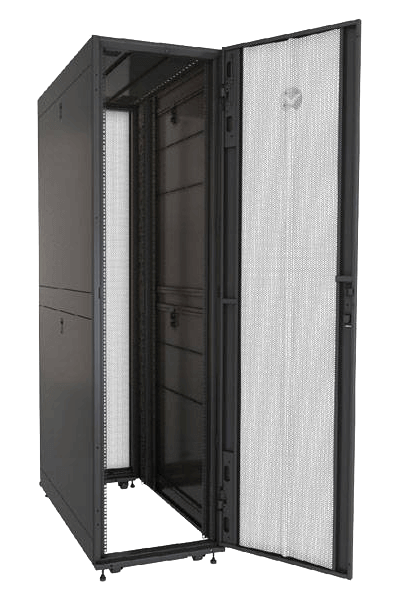 Available in eight standard sizes, the Vertiv VR Rack delivers a premium rack solution with best-in-class design and construction, comprehensive features and accessories, and quick shipment after receipts of order, all at a price point at or below comparable products.
Use the button below to quickly locate the right rack for your application.
Pre-Integrate Your Rack PDUs
When building out your IT infrastructure, traditionally equipment is delivered in separate shipments, with separate packaging, making an installation take longer than it should. We have solved this problem through enabling the purchase of pre-installed Vertiv™ Geist rPDUs in our Vertiv VR Racks. You are now able to save both time, money, and resources on installation and integration processes, while having peace of mind knowing that the parts you ordered will be integrated and set up correctly from the beginning.
Learn More
View Geist rPDUs