Providing the largest portfolio, support and incentives to help our partners grow. With world-class expertise in large data centers, Vertiv is the most trusted provider of mission critical IT infrastructure.
Supporting Our Partners
Engineered Solutions
Network of 600 systems engineers (SE) Nationwide
For customers that need a fully-integrated rack, or room and row solutions, you are able to utilize our large network and provide a truly turn-key experience in their deployments.
Learn About Our Engineering Solutions
Service
We are always within 4 hours of your customer
To supplement your sale and provide extra protection for your customers, we offer a variety of service offerings for our mission-critical equipment. Response time is never an issue with our network of over 850 service techs in 140+ service centers across North America.
View our Channel Services Offerings
Find the Right Solutions
Use these selectors to identify which solution suits your customer's needs.
Most Trusted Provider of Mission Critical IT Infrastructure
The most recognizable companies in the world rely on Vertiv to support their mission critical spaces. You can offer that same expertise to your customer's IT environments.
Anonymous IT Manager
A South Florida based Healthcare Facility

We've trusted the Vertiv name for power solutions, thermal management, and critical infrastrucutre maintenance in our data centers for more than a decade.
With the hospital's expansion, where system availability and cost efficiency were both equally critical concerns, it just made sense to turn to Vertiv to protect both our imaging equipment and our data, and ultimately, our reputation for world-class patient care"

Featured Articles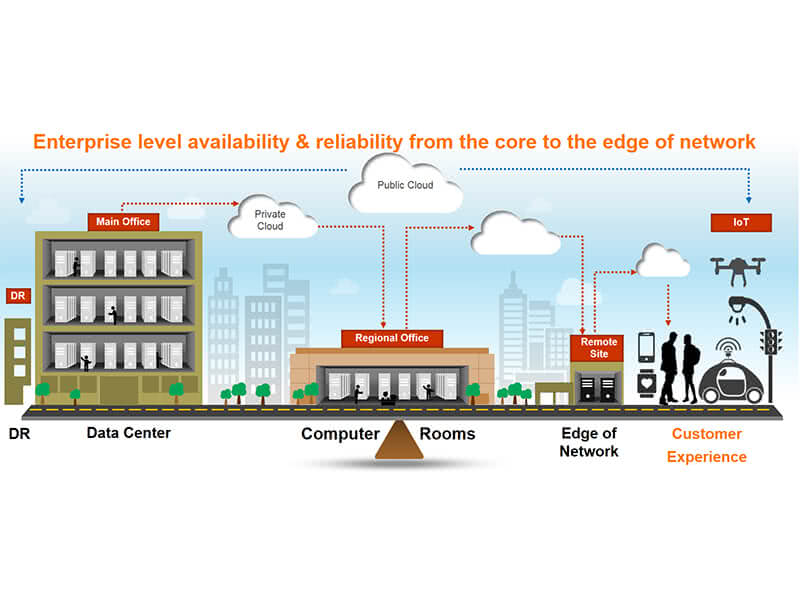 Blog Posts
October 05, 2017
Hybrid IT has become the strategy du jour and a major conversation in enterprises across the world. In fact, Gartner predicts that 90 per cent of businesses will adopt a hybrid IT strategy by 2020.
Read More
News Releases
September 26, 2017
---