null
The Accelerated Edge
Vertiv partners with you to find your customer's edge, equips you with the latest mission critical IT equipment, and ensures our partnership will be easy and profitable.
Who's Edge Are You Looking For Today?
VRC
No Degree Left Behind
Application continuity is maintained during cooling system loss, as integrated and independently controlled back-up ventilation enables IT asset operation without interruption.
Ships in Days, Installs in Hours
Designed for easy deployment, in many different variations, fully assembled at the factory, the VRC-S Edge-Ready Micro Data Center can be up and running at your IT Edge location in a matter of days.
Adaptive performance reduces operating costs
The integrated IT cooling adapts the performance to the IT load and leads in combination with the built-in hot-cold cooling air separation to highest energy efficiency and optimized operating costs.
Extend the Life of Your IT Equipment
Your IT equipment will perform seamlessly for years to come. The 3.5 kW cooling precisely provides cooling air temperature of your choice.
Always-On Power Continuity
Maintain operation though utility power outages, as the factory-integrated UPS powers the entire system, including cooling and IT assets, for application continuity.
Smart Monitoring and Control
Remote monitoring and control of the complete system is included, and pre-wired in the factory. The intelligent and pre-programmed rPDU ensures the full visibility of the system incl. UPS and cooling.
Control Everywhere
There's no need for constant on-site monitoring, as you'll be able to access, control, and manage your micro data center from wherever you are, through a single IP address.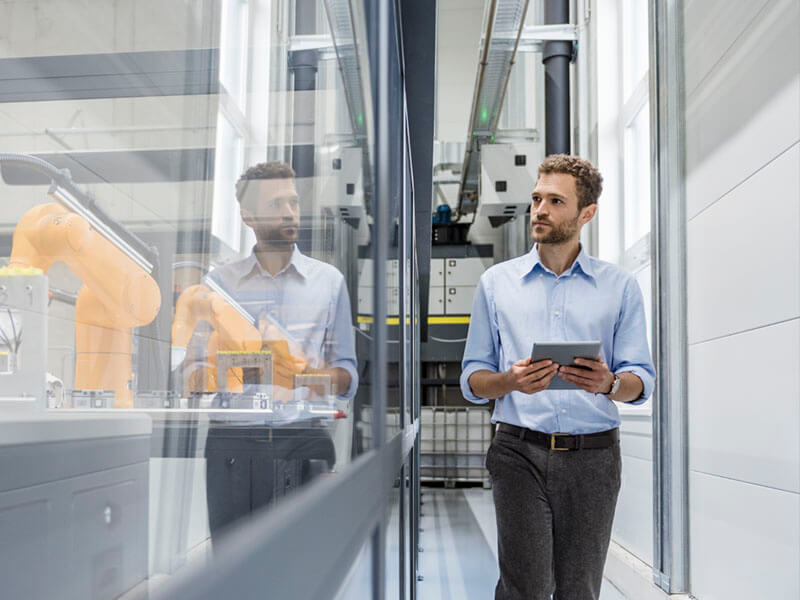 Challenges at the Edge
Across the hundreds of new Edge computing use cases growing all the time, there are common challenges organizations face when expanding, upgrading, or moving to a more distributed network. Do some of these statements sound familiar?
I need to upgrade to edge network technology to support new applications and more data
I need to put IT in places it has never been before
I need to centralize management of our remote sites
Did You Know?
Distributed Edge Locations
3x More Sites
Enterprises expect their total number of edge computing sites will grow 226%
between now and 2025.
What We are Hearing
In addition to the tremendous growth we are seeing at the edge, your customers are dealing with keeping up with the speed of technology growth. Vertiv teamed up with Forbes who surveyed 150 technology experts in the Americas, Asia and Europe. Respondents expressed concerned that they are struggling to keep up with new technology as well as predict what capacity they need in the future.
Technology is moving so quicky that it's hard to keep up
New technologies (i.e., AI, 5G, blockchain) make it hard to predict what capacity upgrades are needed to accommodate the higher data volumes
Overall the top-ranked challenge of widely utilizing edge computing is cyber security of devices/equipment (17%), followed by managing costs (14%)
The growth at the edge presents new rack, power, and thermal opportunities in addition to the solutions you are already providing. Partnering with a vendor that can provide the added expertise to ensure your customers are addressing their needs today and in the future. Vertiv delivers a broad portfolio of intelligent infrastructure systems, software and services that address the challenges your customers face as their edge evolves.
Featured Articles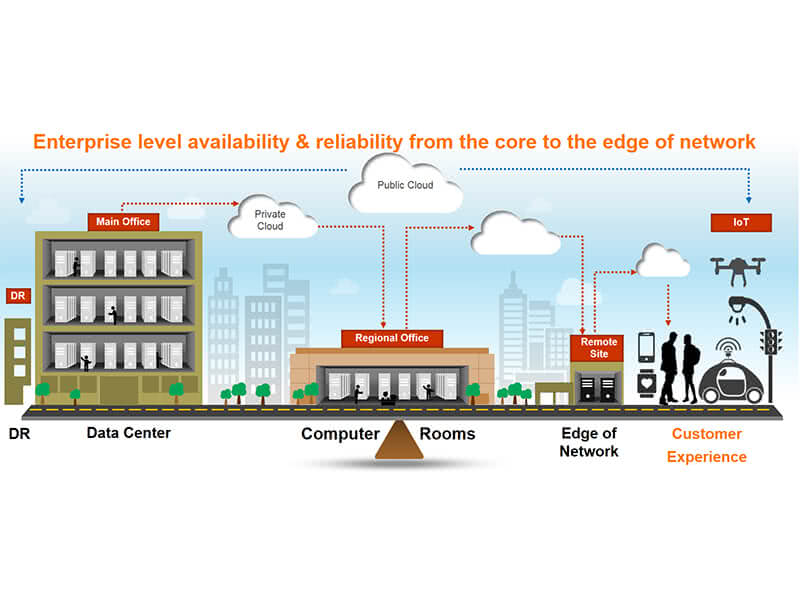 Blog Posts
October 05, 2017
Hybrid IT has become the strategy du jour and a major conversation in enterprises across the world. In fact, Gartner predicts that 90 per cent of businesses will adopt a hybrid IT strategy by 2020.
Read More
News Releases
September 26, 2017
---
Continue the conversation
Signup for Vertiv Updates