NFPA Resource Library
Resources and tools to help you achieve NFPA compliance
Resources & Tools
These resources and tools are designed to educate you on NFPA standards and arc flash hazards, so you can develop a plan for achieving compliance.
White Papers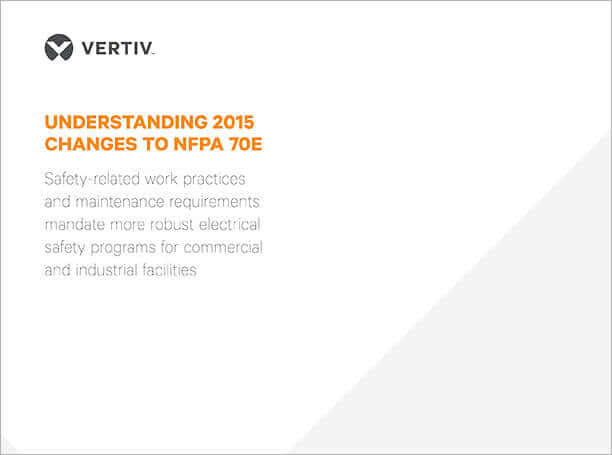 Read how the National Fire Protection Association, along with the Occupational Safety and Health Administration (OSHA), is mandating and enforcing safer electrical work practices through changes to its Standard for Electrical Safety in the Workplace®.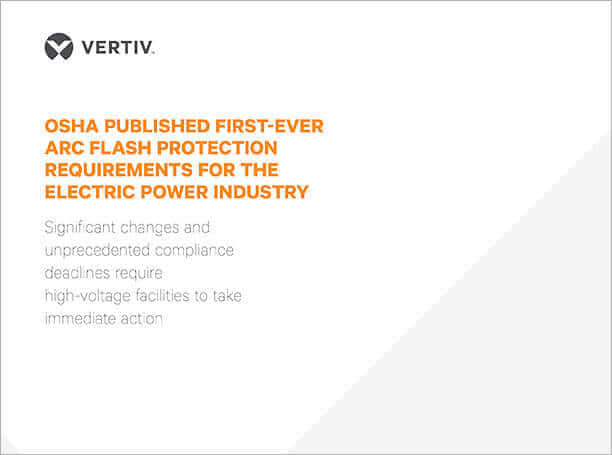 Move beyond general hazard awareness and get help meeting OSHA's Electric Power Generation, Transmission and Distribution Standard which details specific arc flash-related requirements.
Learn More
Vertiv's compliance experts are available to help you achieve compliance with NFPA standards. Want to learn more? Submit a question to one of our NFPA experts.