Security
Reliability
Scalability
Events
Vertiv Solution
Data Security
There are many challenges your customers will be facing when it comes to data security. In addition to the measures taken online, here are a few ways you can help when it comes to setting up their infrastructure.
Their Edge Challenges:
Selling :
Solutions that can help:

Fewer IT pros in remote locations and facilities

Recommend solutions with remote monitoring or networking abilities. This will allow the device to be accessed through either a web browser or aggregated in monitoring software.

Vertiv Geist Monitored Rack PDU Vertiv Geist Switched Rack PDU Vertiv Liebert GXT5 UPS, 500-3000VA Vertiv Liebert GXT5 UPS, 3,000-10,000VA Avocent Secure KVM Vertiv Geist SwitchAir Vertiv VR Rack Vertiv Geist Rack PDUs

Look for a site management solution that provides remote access and control. These software solutions will track and alert you if there is a problem, without requiring any onsite personnel.

More networked products in a data center increases risk for attacks.

Look for products with UL2900-2-2 compliance, a security protocol designed for devices with networking enabled.

Application has extra regulations with highly sensitive data, such as Healthcare or Military environments

Find a manufacturer that specializes in these areas and understands the rules and regulations specific to that industry.
Helpful Talking Points
The average cost of a data breach in 2020 will exceed
$150M
43%
of cyber attacks target small business
There is a hacker attack every
39
seconds
The proliferation of IoT devices can create new challenges for your customers. Your customers are going to be concerned about data encryption, access-control practices, and utilizing VPN tunneling.
As the number of IoT devices grow, it is imperative that IT understand the potential security issues around these devices and make sure those systems can be adequately secured.
Redundancy and failover management is crucial for devices that process data at the edge to ensure the data is delivered and processed correctly when a single node goes down.
Infrastructure Security
Simple changes to your customer's infrastructure set up can make a big difference when it comes to securing their edge environments. Here are a few tips for guiding them through the process and ways we can help.
| | | |
| --- | --- | --- |
| Their Edge Challenges: | Selling Tips: | Solutions that can help: |
| Working with outdated technology | Outdated equipment can put your customers at a greater risk of a break. Look for programs that help with the transition process. | Trade-In Program |
| Many people with access to the facility or IT equipment distributed, not locked or exposed to non-technical personnel | Find a server rack that can be locked. For extra protection – recommend individually keying each rack. With multiple people going in and out of the facility, this will reduce risk by ensuring only pertinent personnel are accessing important equipment. | Vertiv VR Rack |
| No on-site personnel | Find a remote monitoring solution that allows them to not only view data but set alarms and make changes while not physically being there. | Environet |
Ready to Learn More? Provide this helpful guide to your customers: Keeping Your Infrastructure Secure Locked.
Helpful Talking Points
The final frontier of data vulnerability is at the rack level. Ponemon Institute reported that:
Human Error is to blame for
22%
of unplanned data center outages
Operational Security
The operations of a data center are the pieces that keep the systems and workflows running. In order to eliminate downtime, it is important that each installation is not only equipped with the infrastructure to support the set up, but also reduce any security risk along the way. Here are a few tips for guiding them through the process and ways we can help.
Recommended Edge Solutions
Offering a comprehensive list of critical infrastructure technologies to help protect your customer's critical equipment.
Select an icon to show solutions
Edge Related Articles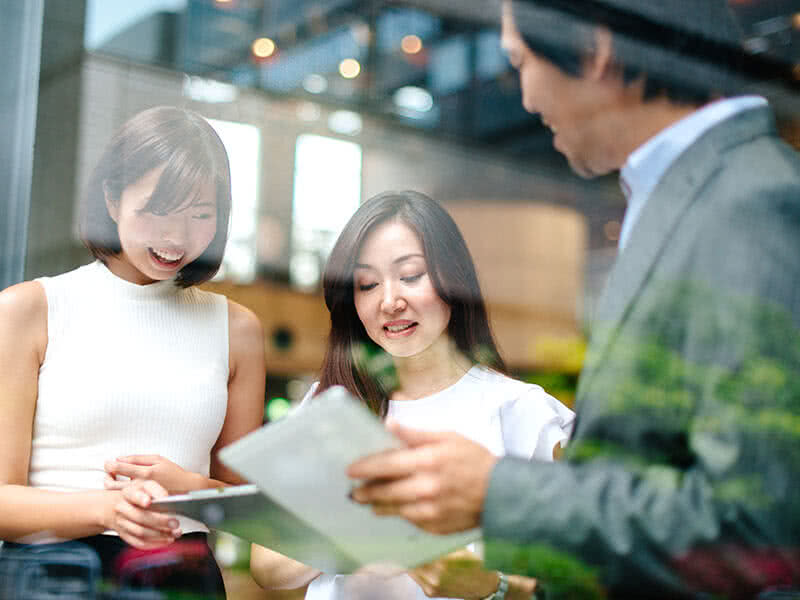 Articles
February 08, 2017
As virtually every aspect of daily life is capable of digital interaction - from education to banking, mobile phones to wearables, retail to healthcare - computing applications are moving closer to the user. IT systems in decentralized ...
Read More
Blog Posts
April 04, 2016
Infographics
October 07, 2016
Blog Posts
November 25, 2016
---