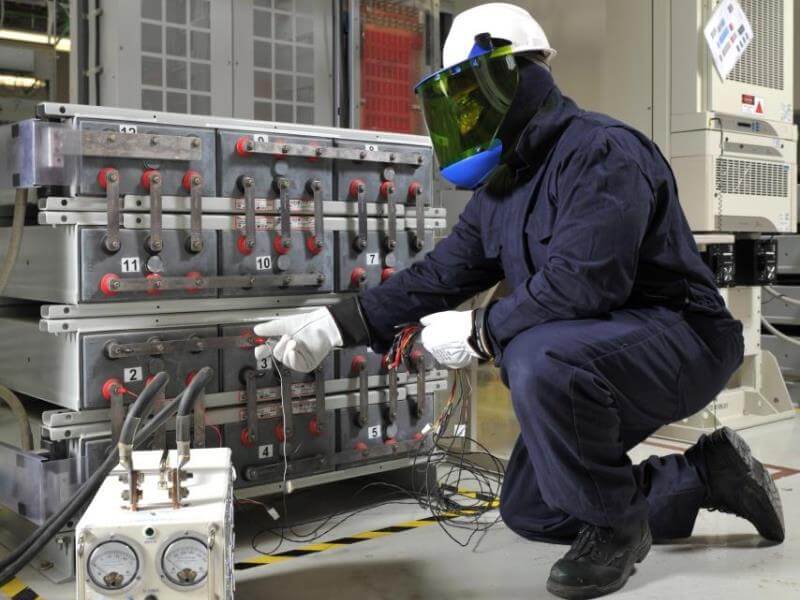 Reduces CAPEX and OPEX by using life cycle approach to battery health
SOUTHAMPTON, UK [February 24, 2015] – Emerson Network Power, a business of Emerson (NYSE:EMR) and a global leader in maximizing reliability, deployment speed and operational efficiency for communications networks, today introduced a new Battery Optimization Program to help telecom providers optimize the performance and lifespan of DC power system batteries in critical infrastructure environments.
The program uses a tailored combination of traditional discharge testing and state-of-the-art internal resistance tests to assess the state of health of the batteries and the impact of various parameters such as battery type, age, discharge cycling and ambient temperature.
The Battery Optimization Program, currently available to customers in Europe, Middle East and Africa, offers four standard battery management solutions; from a low cost offering with limited testing, to an offering that provides a value suitable for the most critical sites (comparable with the IEEE (Institute of Electrical and Electronics Engineers) benchmark). Each of these standard offerings target different type of site demands and they can all be further customized to meet customers' specific requirements.
The program is dynamic and widely flexible, with different test techniques and frequencies applied to meet different demands in site criticality and budgets. The foundation includes highly-trained field engineers using standardized data collection templates to safely and accurately collect and report test results and observations. A team of Emerson Network Power battery experts analyzes that information, recommends necessary remedial actions, and develops future testing procedures to ensure high reliability of the batteries and network, and to optimize the cost of the battery life cycle maintenance.
"With one recent customer, we replaced a yearly discharge test with a combination of internal resistance and discharge tests that more accurately identified battery condition and maintenance needs," said Anders Eriksson, senior director of service for Emerson Network Power's Energy Systems business in Europe, Middle East and Africa. "We used the data from those tests and knowledge of the site and battery history to design a battery maintenance strategy that improved reliability while reducing the customer's battery maintenance expenses by 25 percent."
All work is documented in a report that includes test data and a clear summary of the battery status and recommendations. Emerson's local service team reviews that report with the customer and helps design and implement a maintenance program based on the data provided and the size and criticality of the network.
"Batteries are critical to ensuring network availability, but telecom providers too often use that criticality to justify wasteful battery-related capital and operational expenses," Eriksson said. "Our Battery Optimization Program eliminates that waste by reducing investment in new batteries, reducing the expense of battery testing, and improving battery reliability and life span."
Emerson Network Power addressed the possibilities and potential applications of this type of program in a recent white paper, "A Guide to Optimize Your Battery Maintenance." For more information on Emerson Network Power's products and solutions for telecommunications, visit www.EmersonNetworkPower.eu/EnergySystems.
About Emerson Network Power
Emerson Network Power, a business of Emerson (NYSE:EMR), maximizes reliability, deployment speed and operational efficiency for communications networks. A trusted industry leader in smart infrastructure technologies, Emerson Network Power provides innovative, rapidly deployable solutions that deliver efficiency and uncompromised reliability regardless of network demands. Our solutions are supported globally by local Emerson Network Power service technicians. Learn more about Emerson Network Power products and services at www.EmersonNetworkPower.eu.
About Emerson
Emerson (NYSE: EMR), based in St. Louis, Missouri (USA), is a global leader in bringing technology and engineering together to provide innovative solutions for customers in industrial, commercial, and consumer markets around the world. The company is comprised of five business segments: Process Management, Industrial Automation, Network Power, Climate Technologies, and Commercial & Residential Solutions. Sales in fiscal 2014 were $24.5 billion. For more information, visit www.Emerson.com.
Media Contact:
Christina Farrugia
+44 (0) 207 395 7138
hubemeaemerson@fleishmaneurope.com
---