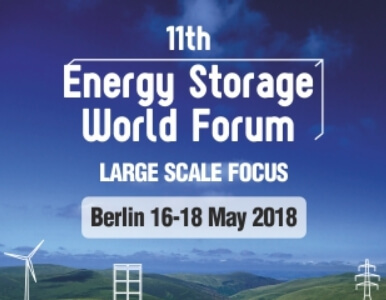 We are happy to announce that Vertiv is a Gold Sponsor at Gala Dinner of Europe's 1st Conference Dedicated Solely To Energy Storage Since 2010 - Energy Storage World Forum.
Our keynote speaker

Our keynote speaker at the event will be Christoper Campbell, Vice President Critical Energy Business Development, from Italy. His main topic will be:
How to use and reuse energy storage connected to Uninterruptible Power Supplies for grid services?
Mr. Campbell has over 19 years' experience in smart grid and energy storage technology. A Rutgers Mechanical Engineer, he started his career with Ingersoll-Rand Co., holding various positions in Engineering, Product Development, Sales and Marketing.
You can read more about Mr. Campbell's biography on the Energy Storage dedicated webpage.
---

Watch below the interview of Emiliano Cevenini for Data Economy
Emiliano Cevenini, VP at Vertiv, Power Sales and Business Development EMEA, is talking on the current data centre energy crisis, how can the industry be incentivise to use green energy, what governments can do to help with this and what additional revenue streams from grid services can data centre operators unlock by adopting green energy policies.
---