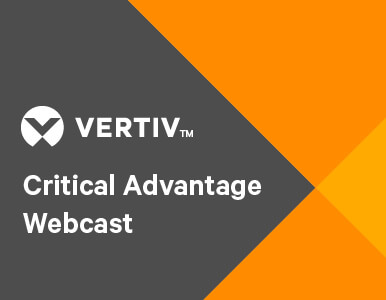 Many IT professionals are relying on small spaces for their ever increasing business critical applications, such as branch office operations, telecom and edge computing. Cooling infrastructures for these spaces must deliver high levels of protection, efficiency, capacity and flexibility. However, these critical cooling infrastructures are constantly evolving.
Join us as we discuss the changing landscape of the industry and how new technologies can resolve the challenges of cooling critical spaces.
During this webcast, we will talk about how to optimise your direct expansion and chilled water cooling systems. We will also discuss the key challenges in adjusting cooling strategies in the ever-changing thermal environment, and the considerations that will need to be made.
Join the Vertiv™ Critical Advantage Webcast for all of the answers.
This webcast will provide insight into:
Increasing trend towards micro sites and their design challenges
Adjusting your cooling strategies to optimise performance
Benefits of new cooling technologies, direct expansion and chilled water systems
Delivering higher levels of efficiency and gaining more control over the thermal environment
---