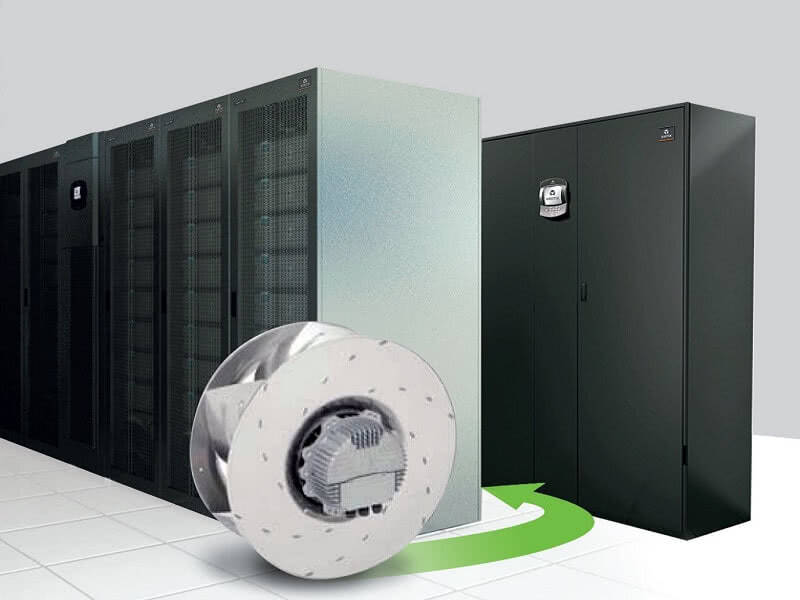 Energy efficiency optimization can be achieved not only in overall data center infrastructure, but also by simply upgrading specific components.
In thermal management units, upgrading AC Fans to EC Fans is a winning strategy in terms of energy saving. EC Fan upgrades allow data centers of all sizes to automatically adjust cooling unit capacities to match the IT server demands and improve energy efficiency, as well as Power Usage Effectiveness (PUE).
Significant savings can be achieved by reducing power consumption and energy costs, while maintaining the optimum performance of cooling units.
EC Fans offer a simple means of introducing energy efficient technology by regulating airflow and reducing fan input power. This significantly minimizes energy consumption and extends component life.
Maximize Availability, Reliability and Efficiency of your Critical System
Vertiv's comprehensive Service portfolio is designed to increase equipment and application uptime, as well as extend unit life - in turn maximizing availability, reliability and efficiency.
Vertiv's preventive maintenance and technology upgrade programs have been developed to implement energy saving solutions for already installed equipment.
Part of the upgrade program portfolio is dedicated to EC Fan upgrades. These are designed to optimize the performance of installed cooling units, delivering great energy efficiency advantages for data center installations.
EC Fan upgrades thus represent a key energy saving opportunity for thermal management equipment, drastically reducing energy consumption.
Benefits
Energy savings increased by 50%;
Guaranteed 100% continuity and reliability;
Optimization of site management;
Rapid payback investment;
Increased availability.
---