Flexible Solutions For Improving Cooling System Efficiency
Heat rejection systems include drycoolers and air-cooled condensers that are designed to match the heat rejection requirements of air conditioning and fluid chiller systems in any ambient temperature or altitude.
These units are built with aluminum cabinet and copper tube aluminum fin coil, making them corrosion resistant and designed to operate for prolonged periods of exposure in the worst weather conditions. They are fully factory wired and tested for easy installation with only the electrical and refrigerant or glycol connections are made on the site.
Condensers are built with fan blade design and cabinet structure that minimize air resistance, reducing noise level to as low as 57 dBA. Drycoolers provide free-cooling and reliable heat rejection using pumped glycol heat-transfer fluid.
Heat rejection systems are available in a variety of configurations, including high energy efficiency models and low noise models to best support your data center infrastructure.
View Vertiv's line of Heat Rejection Systems at the Enclosure Cooling portfolio.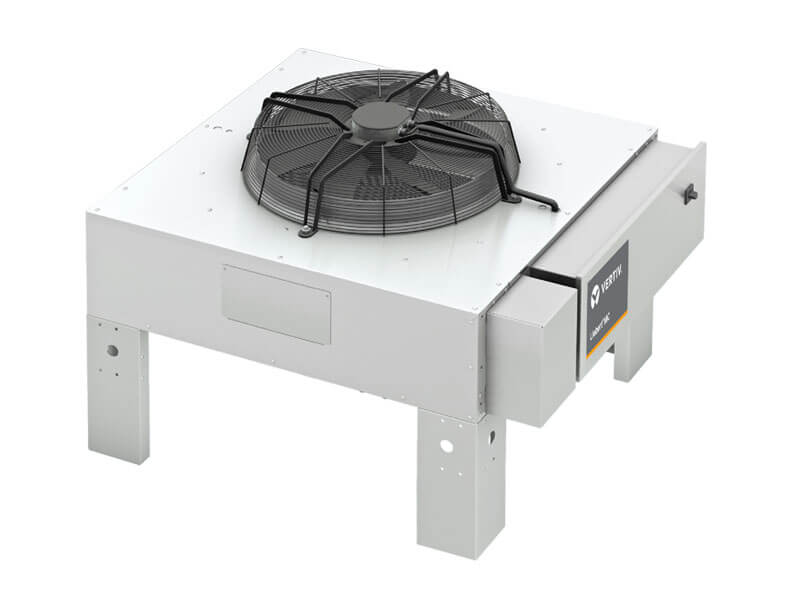 The highly efficient Liebert MC unit directly communicates with the indoor units via the integrated iCOM Control, providing significant advantages in terms of condenser management.
---