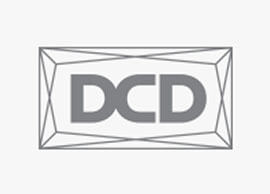 Visit us at Booth #100!
Don't miss our Panel Participation: Colos of the Future, 3:30PM (GMT+7)
Conference Theme: Leveraging the Power of Next-Gen Data Centers & Cloud Infrastructure
About
Data centers and cloud providers in Indonesia have had quite a learning curve in the last few years, and although data centers there have some ground to make up, they are continuing to expand rapidly. Facilities built in Indonesia now are more reliable, and operators are working hard to meet booming demand while complying with regulations.
As data consumption continues to increase and storage demands rise, having a strategy for sustainable, cost-effective and secure operations is critical. Join senior data center and IT experts in discussing the next wave of data center and cloud infrastructure transformation, and the best storage models for your organization.
Through powerful and compelling keynotes, and interactive panel sessions by business and technology thought-leaders, DCD Indonesia will unleash the opportunities and demands this digital era will create for the data center and cloud infrastructure industry in Indonesia, giving you and your counterparts food for thought to take back to your organizations.
---